Want to know when and how many kids you'll have?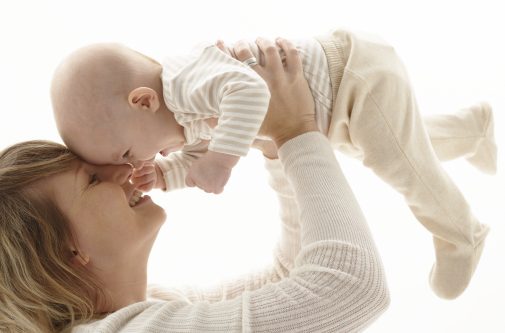 A study suggests internal forces other than your biological clock may be influencing your reproductive plans.
According to the U.S. Centers for Disease Control and Prevention, in 1970, 1.7 out of 1,000 women were having their first child between 35 and 39 years of age. In 2012, that number rose to 11 out of 1,000 women.
Because of the changing reproductive landscape, English researchers sought to determine whether or not genetics played a role in individuals' choices about child-rearing. They analyzed data from more than 600,000 men and women, looking at both the age at which participants chose to have their first child as well as the number of children they had.
The data showed 24 genes play a role in the age at which an individual has his or her first child as well as the number of children one has. Some of these genes were also determined to play a role in infertility and sexual development, which includes things like a female's first menstruation, a male's voice cracking and when menopause begins.
Researchers also determined that women whose menstruation started later in life and menopause started later than normal are likely to wait until they are older to have a child.
But they determined the variants in the areas of the DNA code were only able to predict approximately one percent of the time when a person has his or her first child. Nonetheless, the researchers say that although the percentage is small, it can prove to be helpful and may eventually assist physicians in determining how long a person can wait to have children.
Dr. Brad Tinkle, medical director of clinical genetics at Advocate Children's Hospital, questions if the above is actually helpful even if it is statistically true.
"We can get into the argument that behavior is genetically determined and avoid our own parts in this," he says. But he warns that there is more to the equation.
"We should be careful because genetics can alter behavior in many ways, but this predictability is much more greatly influenced by extrinsic events," he says. Social and environmental factors still play a large role in people's decisions.
Related Posts
Comments
About the Author
Holly Brenza, health enews contributor, is a public affairs coordinator on the content team at Advocate Health Care and Aurora Health Care. She is a graduate of the University of Illinois at Chicago. In her free time, Holly enjoys reading, watching the White Sox and Blackhawks, playing with her dog, Bear and running her cats' Instagram account, @strangefurthings.