This simple test gave one woman a glimpse into her future, and she saw cancer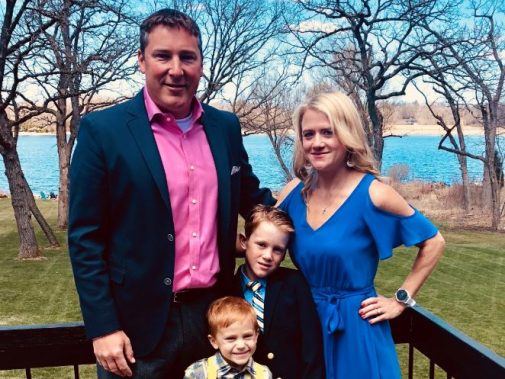 For Lauren Kaiser, cancer became a familiar enemy at an early age.
When Lauren was in high school, her mother was diagnosed at the age of 42 with an aggressive form of inflammatory breast cancer. The cancer was treated but recurred shortly after and claimed her mother's life the fall that Lauren went away to college.
After the tragedy of losing her mom, the years came and went, but Lauren always knew her mother's battle with cancer would affect her. In 2016, when Lauren was just 38 years old, cancer reared its ugly head again. She was following a small spot in her breast and decided to take action.
"A nurse navigator suggested I undergo genetic testing, which was starting to gain some steam with breast cancer prevention," she recalls. "So I scheduled an appointment in early August to have the testing done. Two weeks later, the results showed I had the BRCA 1 genetic mutation that puts me at 85 percent chance of breast cancer and 40-45 percent chance of ovarian cancer."
Although Lauren did not have breast cancer at that moment in time, the BRCA 1 genetic mutation heralded a significant risk of breast cancer in her future. So she sprang into action and worked with Dr. Barry Rosen, a breast surgeon at Advocate Illinois Masonic Medical Center in Chicago, to come up with a preventative plan based on her genetic makeup.
Dr. Rosen says genetic testing has become an important tool in precision medicine.
"Genetics play a crucial role in our understanding of a unique person's cancer. Using innovative technology, like genetic testing, we can identify those at highest risk and actually prevent cancer rather than wait for the inevitable to occur," he explains. "It is our sincere hope that, in the not too distant future, we can discover interventions for those at risk so as to avoid surgery altogether."
Ultimately, Lauren chose to undergo a nipple-sparing double mastectomy with reconstruction. She later underwent a bilateral salpingooophorectomy, a procedure to remove the ovaries and fallopian tubes that significantly reduces the risk of developing breast and ovarian cancer.
"Recovery from surgery was a challenge upfront, but I'm feeling amazing now," Lauren says. "I would encourage others to undergo genetic testing, which is a simple blood draw. The genetic test could reveal bad news, like it did for me, but it gave me peace of mind knowing what was at risk so that I can take the appropriate actions to prevent what happened to my mom from happening to me."
Rikki Gaber, a cancer genetic counselor at Advocate Illinois Masonic, couldn't agree more with Lauren.
"Anyone at risk for an inherited cancer syndrome should thoughtfully consider having a genetic test," Gaber says. "The field of cancer genetic testing has vastly expanded in recent years. Beyond the BRCA genes, we can test patients for other inherited cancer risks, like colon, uterine and thyroid cancer. In fact, some laboratories offer testing of over 80 different genes associated with increased risk for cancer."
Lauren joined the growing group of "previvors", or those who reduce or almost eliminate their chance of cancer before it even happens.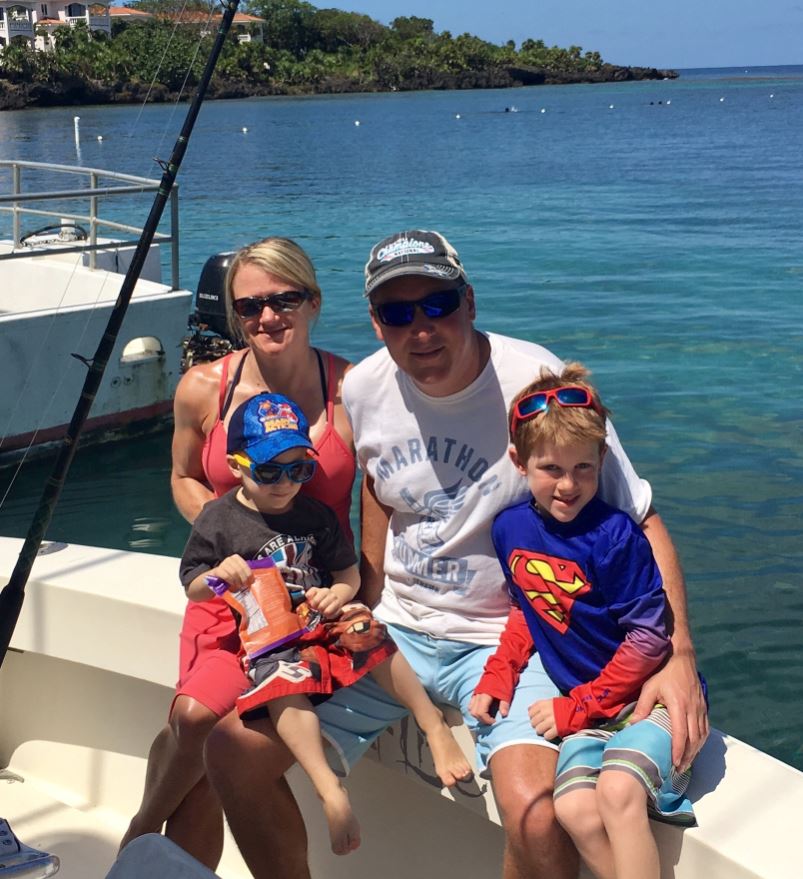 Related Posts
Comments
About the Author
Jaimie Oh, health enews contributor, is regional manager of public affairs and marketing at Advocate Health Care. She earned her Bachelor's Degree in Journalism from the University of Missouri-Columbia and has nearly a decade of experience working in publishing, strategic communications and marketing. Outside of work, Jaimie trains for marathons with the goal of running 50 races before she turns 50 years old.