Here's how to protect yourself from the deadliest form of skin cancer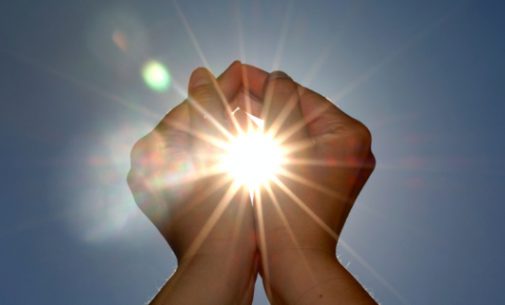 Every hour, one person dies from melanoma, the deadliest skin cancer on earth, according to the Skin Cancer Foundation.
To put it frankly, there's no such thing as a healthy tan. But being in the sun is inevitable during the summer months, so it's important to practice safe skin care.
Dr. Sigrun Hallmeyer, an oncologist-hematologist at Advocate Lutheran General Hospital in Park Ridge, Ill., recommends these tips to protect your skin from sun damage during the summer months and all year long.
Limit your mid-day sun exposure. You'll avoid about 75 percent of the sun's most damaging UV rays if you stay out of the sun between the hours of 10 a.m. and 2 p.m.
Choose the proper clothing. Loose garments let UV rays through to your skin. If you are extra "sun sensitive", consider getting specially designed SPF clothing. You can also wear a long-sleeved T-shirt or a zip-up water shirt while swimming.
Sunscreen is a necessity. Always be generous when applying your sunscreen. The average adult will need at least an ounce to properly cover their skin. If sunscreen is applied too thin, the SPF won't protect your skin as well.
Update your sunscreen supply. The protective chemicals in sunscreens decay within a year, so be sure to purchase new sunscreen on an annual basis.
Both UVA and UVB rays cause skin cancer. Choose sunscreens that protect you from both kinds of ultraviolet light-UVA and UVB (now also labeled as "broad spectrum" sunscreen). An SPF rating of at least 15 is needed to reduce the occurrence of sunburn or skin cancer; SPF between 30 and 50 is ideal. SPF greater than 50 has not been shown to protect better than SPF 50 but may increase your exposure to irritating sunscreen ingredients.
Apply, apply, apply! Sunscreen should be put on 20 minutes before going outdoors. It takes this long for the chemicals in the sunscreen to bind with your skin cells. Apply sunscreen with your swimsuit off; this will protect skin areas where the fabric moves around.
Plain and simple: do not participate in indoor tanning.
Watch out for water and snow. Damaging sun rays are reflected by these kinds of elements and increase your risk for exposure.
Don't forget your lips and ears. Usually a wax-based stick sunscreen protects these areas well.
Related Posts
Comments
About the Author
Marrison Worthington, health enews contributor, is a public affairs and marketing manager at Advocate Christ Medical Center in Oak Lawn, Illinois. She is a graduate of Illinois State University and has several years of global corporate communications experience under her belt. Marrison loves spending her free time traveling, reading organizational development blogs, trying new cooking recipes, and playing with her golden retriever, Ari.