More breast cancer patients may not need chemotherapy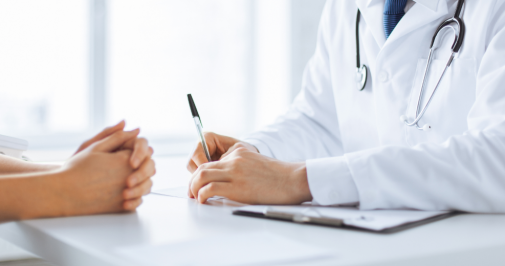 Groundbreaking results from a long-awaited study announced Sunday suggest most women with the most common type of early-stage breast cancer may not need to undergo chemotherapy treatment.
The results ultimately showed the number of women who survived and lived cancer-free five and nine years after treatment were very similar across the two treatment paths. Researchers who spearheaded the study, published in the New England Journal of Medicine, say up to 70 percent of women with this type of cancer may safely avoid chemotherapy.
"Cancer is as unique as our fingerprints, which is why it is so important physicians work closely with their patients to come up with a personalized treatment plan that is uniquely tailored to that woman's history, genetics and risk factors," says Dr. Barry Rosen, breast surgeon at Advocate Health Care. "This landmark study will better enable us to empower patients so they can confidently make informed decisions about their care."
Until now, it was unclear whether or not patients with this type of breast cancer and recurrence risk might benefit from chemotherapy. The results are a huge win for patients, says Dr. Heidi Memmel, another breast surgeon at Advocate Health Care.

"This study allows doctors and patients to feel much more confident about their decision regarding chemotherapy," she adds. "Chemotherapy is not without risks and this decision weighs heavily on both patients and their families. If we can spare some women the tremendous burden of undergoing chemotherapy, then we have been successful in individualizing cancer therapy."
For the clinical study was called Trial Assigning Individualized Options for Treatment (Rx), also known as the TAILORx trial. To conduct it, researchers enrolled 10,273 with early-stage, HR-positive, HER2-negative, axillary lymph node-negative breast cancer.
Based on individual risk of cancer recurrence, the women were then assigned to either one of two treatments — chemotherapy and hormone therapy or hormone therapy alone. Researchers closely followed each patient and documented rates of survival and cancer recurrence.
In the U.S., about one in eight women will be diagnosed with breast cancer in their lifetime. A mammogram is the most effective tool for detecting breast cancer in its earliest stages.
Related Posts
Comments
About the Author
Jaimie Oh, health enews contributor, is regional manager of public affairs and marketing at Advocate Health Care. She earned her Bachelor's Degree in Journalism from the University of Missouri-Columbia and has nearly a decade of experience working in publishing, strategic communications and marketing. Outside of work, Jaimie trains for marathons with the goal of running 50 races before she turns 50 years old.