Can Hawaii's Kilauea volcano be harmful to your health?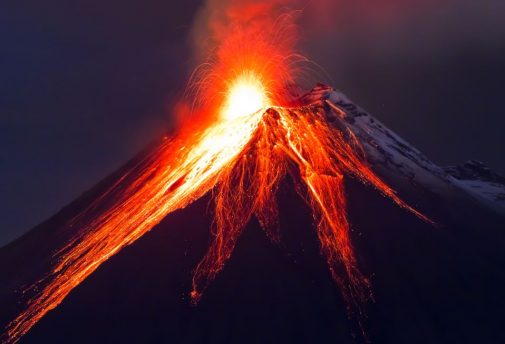 Hawaii's Kilauea volcano seems to be the volcano that never stops erupting. With constant activity, both travelers and residents are at risk of experiencing breathing problems.
Research from the Hawaii Center of Volcanology says Kilauea has been erupting without a break since 1983. Around May 3, 2018, this volcano started to cause great disturbance. The Hawaii State Department of Health explains lava has traveled into the ocean, releasing acid and glass elements in the air. Once airborne, people are more prone to coming in contact with the acid and glass elements, thereby creating breathing, skin and visual impairments.
Gas from volcanoes sparks major fumes and heavy air. A common result of these gases mixed with lava is air pollution, known as vog. According to the American Lung Association, vog can be hazardous because it is a mixture of multiple gases, and Kilauea specifically ejects sulfur dioxide. Sulfur dioxide can cause itchy eyes, wheezing or lung irritation, making it difficult for people who have asthma or cardiac issues. Also, this chemical contains various levels, ranging from best to worst.
"When [vog] is mixed with water, it can form acids and is the basis of acid rain, which we often associate with air pollution from fossil fuel burning. The particles in the air scatter light, causing a haze or fog-like appearance, and thus the term vog," says Dr. Chae Chu, pulmonologist at Advocate Illinois Masonic Medical Center in Chicago, Ill.
A result from some volcano ruptures is hydrogen sulfide, a dangerous gas that has a strong sewer-like smell, according to the United States Geological Survey. They mention hydrogen sulfide is deadly because it loses odor once it hits a certain percentage, and people are susceptible to lung-related problems.
Besides vog, laze is an airborne pollutant that can cause harm.
"Laze is formed when lava flows into the ocean. The intense heat vaporizes the water and salt, and as the water vapor cools, the salt recombines and form hydrogen chloride. This reacts with water to form droplets of hydrochloric acid and tiny glass particles, which scatter light to form a haze," he says.
What type of lung conditions are affected from vog and laze? Dr. Chu notes vog and laze impact people who have asthma or COPD, and they can experience asthma attacks or COPD exacerbations. Wheezing, shortness of breath, cough and burning sensation are also symptoms.
He warns long-term illnesses like emphysema and silicosis occur if exposure is extended. Other potential problems are eye and throat irritation and conjunctivitis.
Keep in mind that wearing a mask is not guaranteed to keep you safe from all gas, ash and lava, based on the ALA. Therefore, stay away from volcanic dangers, hydrate yourself and be aware of the conditions around you.
Related Posts
Comments
About the Author
Kelsey Andeway, health e-news contributor, is a public affairs intern at Advocate Health Care in Downers Grove. She is a senior at Loyola University Chicago earning a bachelor's degree in Communication Studies with a minor in Dance. In her free time, Kelsey enjoys dancing, baking, and taking long walks with her Chocolate Lab.