Is marijuana causing mental issues in teens?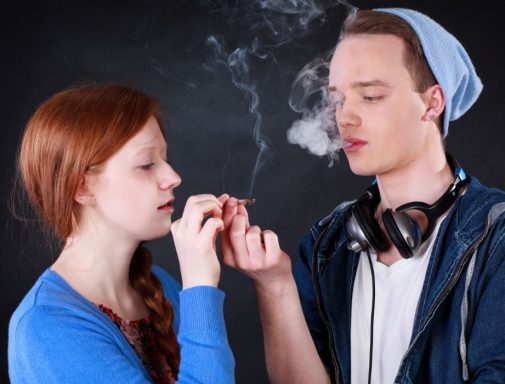 Frequent marijuana consumption may have serious long-term mental health consequences for teens, a 2018 a study from JAMA Psychiatry suggests.
Researchers from the University of Montreal in Canada found frequent marijuana use may increase teen psychosis. The results suggest connections between the use of cannabis with psychosis symptoms in the 3,720 teenagers tested.
The researchers tracked the drug-using teenagers as young as 13 years old for four years. The teens reported how much and how often they were smoking. They were then administered the Adolescent Psychotic-Like Symptoms Screener (APSS), a clinical tool used to test for the mental condition.
Psychosis is a severe mental disorder characterized by impaired brain function, a disconnect from reality, hallucinations and other symptoms, explains Dr. William Seng Tan, a family medicine physician at Advocate South Suburban Hospital in Hazel Crest, Ill.
"We are facing epidemic levels of adolescents struggling with psychological issues," says Dr. Tan. "Substance abuse, including marijuana, is almost certainly contributing to these mental health problems."
Nationally, about one in 16 high school seniors reported daily marijuana use in 2017, according to the National Institute on Drug Abuse. The drug is popular among teen according to a 2012 report that says one out of 10 teens say that they smoke the drug "at least 20 or more times a month."
Dr. Tan explains that the teenage brain is still developing, making it more susceptible to, and affected by, substance abuse.
"In a teenage brain, impulse control functions are not fully developed yet," he says. "This can lead to an increased risk of substance use and abuse, which can damage the brain structure, leading to psychological issues later, on," he says.
Dr. Tan adds that these issues, including psychosis, can sometimes lead to self-harm or other psychological troubles.
One more consequence? Suicide is now the second leading cause of death for U.S. teenagers. Eleven percent of Americans suffer from a depressive disorder by age 18.
"There is evidence that societal pressures and expectations are contributing to the current increase in suicide rates," say Dr. Tan. "Portrayals of suicides in the media, and the discussion around them, as well as news coverage of celebrity suicides may also be pushing rates upward."
Steps can be taken to preventing and treating mental health issues in teenagers. He suggests that the first step is to recognize the symptoms of these conditions. Next, learn how to have conversations about mental concerns. Then, consult with a healthcare professional to discuss the right treatment steps.
Related Posts
Comments
About the Author
Elan Karoll, health enews contributor, is a public affairs intern at Advocate Health Care in Downers Grove, Illinois. He is a senior at the University of Illinois at Urbana-Champaign studying communication with a focus on media and politics. Elan enjoys cooking, travel, the outdoors, watching new movies and seeing friends. He cares about empowering people with the information they need to make smart, healthy choices.