How to build a burger — the healthy way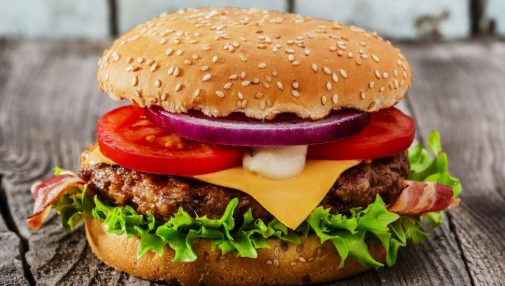 Just thinking about the smell of burgers sizzling on the grill can make your mouth water. With family and friend gatherings and the new establishment of "IHOb," burgers are one of the most familiar staples of summer.
Burgers may not always be the best food option, but with modifications like incorporating healthy toppings, condiments, buns and different meats, you can still savor this food without the regret.
Jamie Portnoy, a registered dietitian at Advocate Children's Medical Group in Park Ridge, Ill., offers some suggestions on how to make a healthier hamburger.
"Try using ground chicken or ground turkey for the meat instead of ground beef. If you have never done this before, start by making half ground chicken or half ground turkey mixed with ground beef," she says.
Portnoy recommends building your burger by adding lettuce, tomato, onion, pickles and pepper as well as avocado because it is a healthy fat.
She also suggests a few healthy swaps for your sides.
"If you want to use potatoes, try baked potatoes without butter and adding BBQ sauce. If you want to make your own French fries, take potatoes or sweet potatoes and bake them."
Carrie Ek, registered dietitian and nutritionist at Advocate Children's Hospital, emphasizes for both children and adults, portion size is key.
"Most Americans eat far too large of meat portions. I usually teach people to eat a portion the size of the palm of their hand," she says.
How else can you craft a wholesome burger? Read these five tips to find out: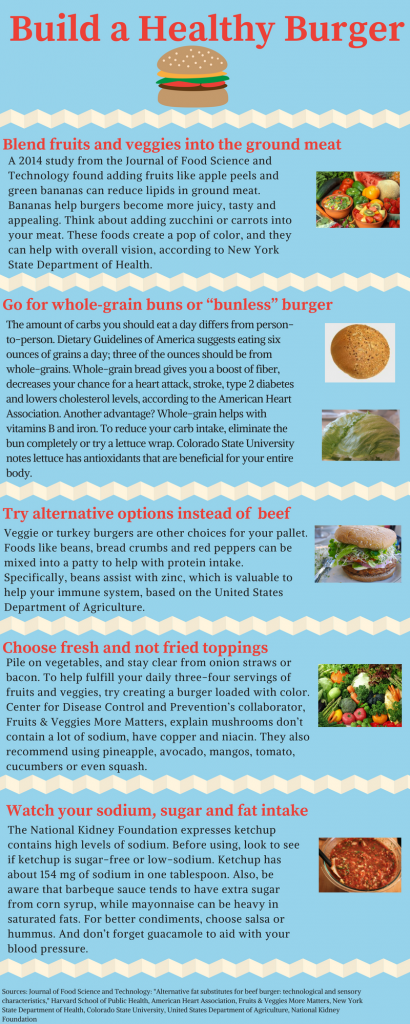 Related Posts
Comments
About the Author
Kelsey Andeway, health e-news contributor, is a public affairs intern at Advocate Health Care in Downers Grove. She is a senior at Loyola University Chicago earning a bachelor's degree in Communication Studies with a minor in Dance. In her free time, Kelsey enjoys dancing, baking, and taking long walks with her Chocolate Lab.