300,000 children are injured by this every year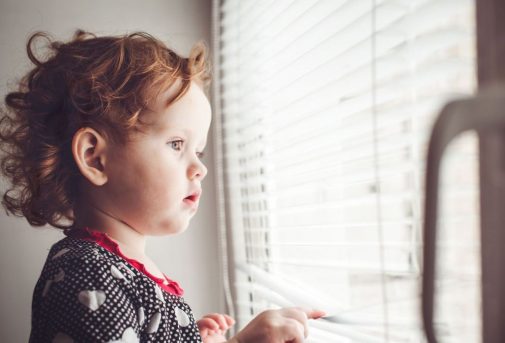 Child window falls are one of the most dangerous accidents during the warmer months. Eight children ages 5 and under die every year due to falling out of windows, while at least 300,000 children are injured, according to Safe Kids Worldwide 2015 report. Taking proper precaution and increasing supervision are essential ways to help decrease these unintentional falls.
A 2013 study from the journal of Pediatric Health Care looked at how to prevent child window falls through advocacy and addressed consequences that can occur from falling out of windows. Window falls increase youngsters' risk of experiencing head, abdomen and chest injuries. In turn, neurological and physical development can be affected.
"The level of injury depends on the height of the windows, but anything more than a story high can cause potential for injuries," says Dr. Charles Nozicka, pediatric emergency medicine physician at Advocate Children's Hospital in Park Ridge, Ill. "When falling out of windows, you can have broken bones, neck and sometimes internal injuries; head injuries are the most common."
The researchers found increased falls are related to the lack of "window guards." They suggest installing window guards, regardless if you live in a house or apartment. These guards are not guaranteed to prevent falls, but they serve as a protection mechanism. Rather, child supervision is a priority, and window guards should be easily accessible in case of a fire.
States often have their own window safety guidelines and advocacy programs, and Minnesota and New Jersey even have laws. Chicago buildings require all doors and windows to have secured screens that are at least 16 mesh for every inch from April 15 to November 15 each year. The city advises not opening windows more than four inches and not placing beds, cribs or furniture near windows to prohibit kids from climbing onto window sills. When kids are playing, keep them far from open windows and doors, too.
Window fall prevention requires a team approach; apartments, homes, window protection businesses and child safety groups should work together to educate individuals on the seriousness of protecting children, notes the study.
"Teach your children not to climb on, lean or push against or jump out of windows, and remember that window screens alone will not prevent a child from falling out of a window," says Dr. Jeanne Lovett, pediatric physician at Advocate Children's Medical Group.
What about screens? Screens often serve as a safeguard against insects, but are not reliable to protect against window fall injuries, based on Window Safety Task Force. The National Safety Council recommends windows that are "double hung" and to only open the top window and not the bottom to stop small children from crawling outside.
"Many parents think screens are safe, but toddlers can push the screens out and risk falling, especially through glass, says Dr. Nozicka. "Toddlers are very susceptible to window falls because they are at the age where they learn how to walk and explore."
Dr. Lovett also encourages parents to not underestimate their child's strengths or capabilities, and never leave them unattended near an open window or balcony.
To counsel parents on the dangers of window falls, Dr. Nozicka mentions the American Academy of Pediatrics and physicians provide guidance, particularly during the spring and summer. He says watching children around windows is just as important as keeping close eyes on them when swimming.
Dr. Nozicka offers three pieces of advice for window fall prevention:
Anticipate the falls before they happen.
Buy commercially available window guards.
Always have a watchful eye around children.
Another resource? Help keep children safe from window falls and review this window safety checklist from the American Architectural Manufacturers Association.
Related Posts
Comments
About the Author
Kelsey Andeway, health e-news contributor, is a public affairs intern at Advocate Health Care in Downers Grove. She is a senior at Loyola University Chicago earning a bachelor's degree in Communication Studies with a minor in Dance. In her free time, Kelsey enjoys dancing, baking, and taking long walks with her Chocolate Lab.