New evidence links fast food and potentially toxic chemicals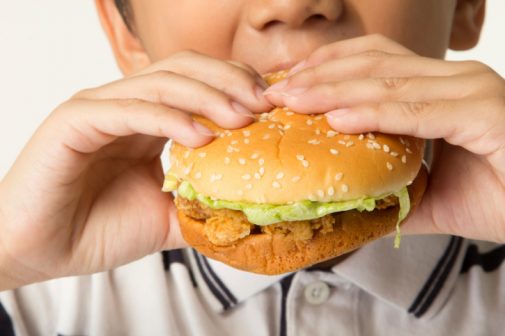 In an article two years ago, health enews outlined research which found that individuals who eat fast food are exposed to higher levels of potentially toxic chemicals called phthalates, which have been linked to health and behavioral problems in adults and children.
Phthalates are found in plastics, lotions, cosmetics, personal care products, vinyl flooring and other common household items. But they're also found in the gloves, boxes and plastic wrap used to prepare food.
Previous studies had pointed to the likelihood that highly processed foods can become contaminated when chemicals seep into food or beverages from containers made with Bisphenol A (BPA). Researchers at Milken Institute School of Public Health at George Washington University in Washington, DC, were the first to study the relationship between fast-food consumption and exposure to chemicals.
Ami Zota, who led the original study published in the journal Environmental Health Perspectives, and her co-authors, examined data from 8,877 participants. Each participant was given a questionnaire detailing all the food they had eaten in the last 24 hours and were asked to submit a urine sample. People who ate the most fast food had phthalate levels as much as 40 percent higher.
According to Zota, ScD, MS, an assistant professor of environmental and occupational health at the Milken Institute School of Public Health, these findings were especially worrisome because of the number of serious health concerns associated with exposure to phthalates, including infertility, pregnancy complications, diabetes, obesity and cancer.
In March 2018, Zota and other researchers published the findings of a broader study that examined the phthalate levels of those who ate different types of food away from home. This included restaurant food, cafeteria food and fast food.
Zota and team found phthalate levels were:
35 percent higher for people in all age groups who reported eating more food away from home compared to those who mostly ate food prepared at home.
55 percent higher for adolescents who were high consumers of food away from home compared to those who only ate food prepared at home.
30 percent higher for people in all age groups who ate meat sandwiches away from home compared to those who only ate them prepared at home.
"I encourage my patients to eat out no more than four meals per week because of the extra salt, fat and calories found in restaurant food, which can lead to a variety of health issues," says Dr. Diana Zamojski, a family medicine physician with Advocate Christ Medical Center in Oak Lawn, Ill. "In addition, research is starting to provide strong evidence that fast food can also further expose you to potentially harmful chemicals, which is even more reason to prepare more meals at home that incorporate whole foods rather than processed and packaged food."
Related Posts
Comments
About the Author
Kate Eller, health enews contributor, is a regional director of public affairs and marketing operations. She came to Chicago and Advocate Health Care in 2014 after living in Iowa, Nebraska, Missouri, Kansas and Texas. She enjoys road trips, dogs, minimalism, yoga, hiking, and "urban hiking" around Chicago while taking photos for Instagram.