Tips to avoid common Fourth of July ailments and injuries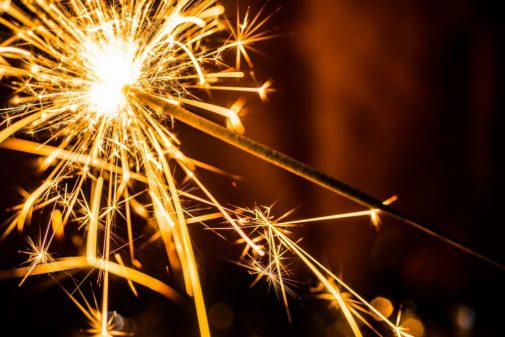 Many of us can't wait for Fourth of July carnivals, barbecues and parades. We all want to have a fun and safe holiday, but unfortunately, Independence Day has a history of keeping hospital emergency departments busy.
However, by taking some precautions ahead of time, most of these common injuries are preventable. Bernard Andres, a registered nurse in the Emergency Department at Advocate Lutheran General Hospital in Park Ridge, Ill., shares some of the most common Fourth of July mishaps and how to avoid them.
Alcohol-related injuries
Excessive drinking is common around certain holidays, including Independence Day. Andres says there is an uptick in alcohol-related emergency department visits during this time. This can be due to alcohol poisoning, which occurs after drinking large amounts of alcohol in a short period of time. A number of people seek treatment for accidents suffered while intoxicated, many of which are related to drunk driving. But Andres has seen his fair share of alcohol-related incidents involving swimming and operating machinery on the Fourth.
"We've seen jet ski injuries from impaired operators in the past. We've also seen serious neck injuries from intoxicated swimmers diving in shallow waters," he says.
Hitting the road on or around any major holiday can be hazardous but is particularly dangerous on Independence Day. It has the highest rate of motor vehicle deaths of any day of the year – even more than January 1, after New Year's Eve celebrations – according to the Insurance Institute for Highway Safety.
Remember to always drink responsibly and never drive, operate machinery or swim while under the influence.
Dehydration
We need water to perform all our bodily functions. When we don't have adequate fluid intake, we can get dehydrated. Hot temperatures cause us to sweat and lose more water, which makes hydrating the body even more important. When we're spending the holiday celebrating – most likely outside, sweating under UV rays – that's easy to forget.
"I think because people get caught up in preparing for guests to come into their homes or for the holiday's activities, they forget to drink water throughout the day," says Andres. "Not drinking water, plus being under the sun, can really cause someone to become dehydrated quickly."
In addition, Andres says too much alcohol consumption can worsen dehydration. Excessive alcohol intake can interfere with how your body regulates water because it suppresses the anti-diuretic hormone (ADH), which results in increased urination. The more often you urinate, the more water you need to drink to stay hydrated.
"It's a vicious cycle. You get thirsty because you're urinating more, then you grab a cold beer, which then makes you urinate even more and further dehydrates you. My suggestion: make sure to drink water before and in-between alcohol consumption," says Andres.
Symptoms of dehydration include extreme thirst, headaches, nausea, dizziness and dark-colored urine. Anyone can become dehydrated, but young children and the elderly are most at risk. As Andres says, many people forget to drink water while celebrating July Fourth. To combat this, carry a refillable water bottle with you throughout the day or set reminders on your phone to check your water intake.
Gastroenteritis
If we eat food that is undercooked, mishandled or has been sitting out for too long, it can cause gastroenteritis, an inflammation of the stomach or intestines caused by a bacterial or viral infection. Also called the stomach flu, gastroenteritis is characterized by diarrhea, vomiting, headache, stomach pain and fever.
Most cases of gastroenteritis resolve on their own in a few days, but if symptoms are severe, individuals might need to seek medical attention. If you notice symptoms of dehydration, for example, you may need to go to the Emergency Department. While gastroenteritis is not 100 percent preventable, there are many precautions families can take to safely handle food and reduce the risk of infection.
"When keeping frozen food in coolers, make sure to replace the ice as needed. When dealing with raw meat or fish, grill them right away once they begin to thaw, and cook them thoroughly," says Andres. "And always wash your hands when handling food and before eating."
Burns
Even a quiet holiday at home can become dangerous if you're not taking proper precautions. Suffering mild to severe burns while grilling or spending time near a fire pit are common.
If you're planning a cookout around the Fourth of July, be cautious near the grill. Not handling the grill properly, firing up a grill that hasn't been used recently and not starting it correctly could also result in injury, particularly burns. Andres says facial burns and eye injuries due to grill flare-ups often send people to the Emergency Department.
It's great to relax by a backyard fire pit after dinner, but Andres advises being careful around the pit, as well, especially if individuals have been drinking and their balance is unsteady, as falling into the fire pit can cause severe burns. Avoid playing games or sports near the fire pit.
"Have a designated area for sport activities, far away from the grill or the fire pit," says Andres.
Fireworks Injuries
The dangers of shooting off fireworks are well-known, but many people still purchase them every year. According to the U.S. Consumer Product Safety Commission, approximately 250 people go to the hospital every day in the few weeks surrounding the Fourth of July holiday for fireworks-related injuries. Andres says individuals often seek treatment for serious injuries to their hands and fingers.
The best way to avoid serious fireworks-related injuries? Don't launch your own fireworks; enjoy your town's professional show instead.
Related Posts
Comments
About the Author
Colette A. Harris, health enews contributor, is the public affairs and marketing coordinator at Advocate Lutheran General Hospital in Park Ridge, Il. She holds a Master of Science degree in journalism from Northwestern's Medill School of Journalism and has nearly a decade of experience writing about health and wellness, which are her passions. When she's not writing, you can find her practicing yoga, cooking, reading, or traveling.