Are you a 'helicopter parent'?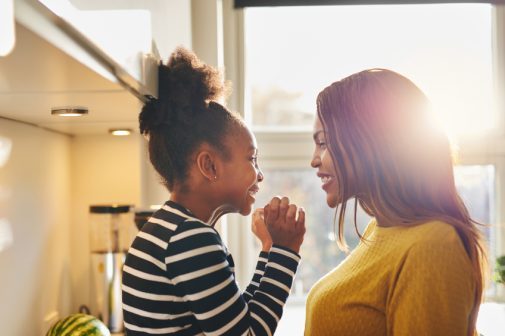 Have you heard of "helicopter parents"?
A study published by the American Psychological Association has revealed that overprotective moms and dads who take excessive interest in the lives of their children may be hurting their emotional development.
The study's lead author, Nicole Perry, PhD, explained that directing a toddler's every move and decision may reduce their ability to handle emotions and behavior on their own. While it's important for parents to play an active role, 'helicopter' parenting may actually discourage a child's independence, the research warns.
During the study, which lasted eight years, researchers followed and analyzed the social and emotional development of 422 children at ages 2, 5 and 10.
Parents and their 2-year-olds were asked to engage in activities the same as they would at home. Perry and her team noted characteristics of helicopter parents including guidance in telling their child what to play with, how to play with it, directing cleanup after playtime and being too strict or demanding.
Data were collected from these observations, parent-child interactions, teacher reports and self-reports from the children at age 10.
The 2-year-olds with overbearing parents showed signs of being less able to regulate their emotions and behavior at age 5. Those with greater control of their emotions, however, showed better impulse control and were more likely to have better social skills and performance in school at age 10.
"Parents have a wonderful opportunity—and responsibility—to help children develop confidence and the skills to problem solve and work through frustration. Offering children the space and freedom to make their own decisions and to navigate tasks independently—even when it means that they might fail—is a challenging, but critical role for parents,"says Dr. Gabrielle Roberts, a child psychologist at Advocate Children's Hospital in Oak Lawn, Ill.
"Of course, we should provide oversight and guidance when needed; however, it is important that parents find a balance between taking charge and taking a back seat," continued Dr. Roberts.
"Recognize when your child is able to handle a situation independently, or when it is safe to let them try, and encourage them to do so. When our children see that we are confident in their ability to make decisions, it helps them to develop needed confidence in themselves. When it comes to play, it's okay if they don't do things exactly as we would—it's their job to discover their own path."
Related Posts
Comments
About the Author
Efua Richardson, health enews contributor, is a senior at Lewis University studying public relations & advertising. In the future, she hopes to work in entertainment, namely in the music industry. In her free time, she enjoys reading, scrolling through Instagram and trying new ethnic dishes. Among her talents is the ability to move her kneecaps in tune to music and wiggle her nose.