This activity is a core part of childhood development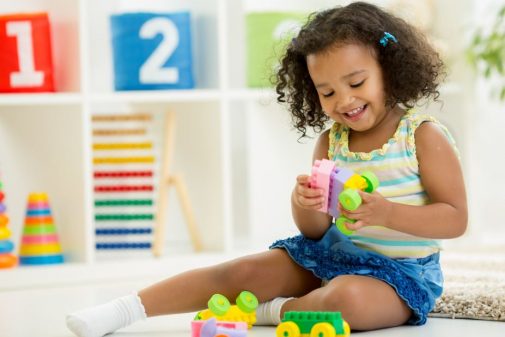 Kids will be kids, and youngsters often need an outlet to share their imagination, creativity and personality. From pretend conversations with stuffed animals to riding a bike or singing nursery rhymes, play is one of the most experiential activities that children can participate in.
The Centers for Disease Control and Prevention explains play should be incorporated beginning at infancy to early teenage years. Every child is different, but play is essential to help meet developmental milestones at each stage of life. During infant and toddler years, parents can implement play through outlets such as reading a book out loud, playing "matching games" or going on wagon rides. At the preschool age, kids practice crafts or playdough, while middle-age kids and teens are more engaged in sports or school activities.
"There are emotional enhancements of exploring play. Creativity and using your imagination can go a long way," says Denise Morrissey, certified child life specialist at Advocate Children's Hospital in Oak Lawn, Ill.
Research from Toy Industries of Europe (TIE) found play enables children to learn how to navigate the world and step into the shoes of others. Play affects their brain development because it encourages unplanned thinking, expands attention spans and enhances problem-solving skills. Play has many stages, and research was conducted to determine various types of play. For example, functional, constructive, dramatic and games with rules are considered four forms focused on cognitive development by researcher Sara Smilansky.
Morrissey notes these four stages are considered formal play and generally used in a classroom or daycare setting, which reflect group interaction. She expresses collaborating with others allows you to embrace and expand your own creativity.

Play can also help children temporarily release their worries, handle temper-tantrums and be more open to unexpected news. And this activity supports kids when coping with emotional trauma or daily feelings they may experience.
"In the children's hospital, the child life department aims to normalize hospital environment while providing opportunities for play to promote healing and development," she says.
Expressively, play encourages kids to portray multiple roles. TIE researchers note children experience a boost in self-confidence, independence and affection, and learn how to come out of their shell in addition to increasing verbal and non-verbal skills.
Play doesn't just impact emotional or social skills; it is necessary for physical well-being. Play has a correlation between positive emotions and improving a child's immune and cardiovascular systems, based on TIE. It helps with balance, flexibility, language development and gross motor skills, too.
Above all? "Don't underestimate playing in a natural environment because you can do so much with your imagination; it's your best toy ever. Anything can be fun if you think outside the box," says Morrissey.
Related Posts
Comments
About the Author
Kelsey Andeway, health e-news contributor, is a public affairs intern at Advocate Health Care in Downers Grove. She is a senior at Loyola University Chicago earning a bachelor's degree in Communication Studies with a minor in Dance. In her free time, Kelsey enjoys dancing, baking, and taking long walks with her Chocolate Lab.