Demi Lovato's hospitalization puts spotlight on a medication that reverses drug overdoses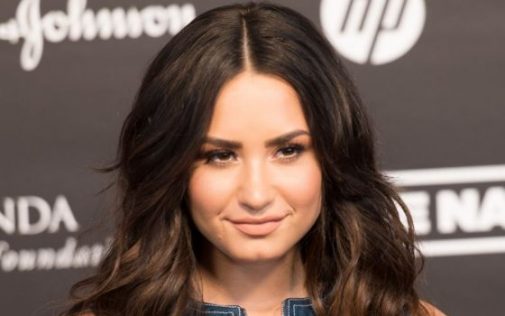 News broke yesterday that pop singer Demi Lovato was hospitalized after an alleged heroin overdose. She is in stable condition after her friends reportedly administered naloxone, a medication that reverses the effects of an opioid overdose when used immediately.
Lovato has spoken out publicly in the past about her battle with drug and alcohol addiction.
"This is really an unfortunate opportunity to get the word out there about the importance of naloxone," says Dr. Diana Bottari, a pediatric pain management physician at Advocate Children's Hospital and chair of Advocate Health Care's Opioid Task Force. "This proves how addiction is a chronic, relapsing condition and you should always be prepared."
Dr. Bottari explains that Lovato's hospitalization serves as a reminder that addiction does not discriminate, and it affects everyone – from the very rich to the very poor. She says the use of naloxone also needs to be destigmatized.
"In Lovato's situation, this could have been a very different result if someone didn't administer naloxone," says Dr. Bottari.
Naloxone, often referred to as Narcan, is a medication used to block the effects of opioids. It works by reversing the depression of the central nervous system and respiratory system caused by opioids. Naloxone helps in acute opioid overdose by reducing respiratory or mental depression due to opioids. It should be administered as quickly as possible when an overdose is suspected.
According to published research, naloxone emergency overdose response kits distributed to opioid drug users have been shown to reduce rates of deaths due to overdose.
Most Chicagoland-area pharmacies participate in the Illinois Overdose Prevention Program, which allows a pharmacist to give naloxone without a prescription to anyone, whether that be someone seeking it for themselves or someone who is worried about a family member overdosing at home. Most insurance plans will cover the medication for little or no copay.
"It's been found that for every fatal opioid overdose, there are 30 nonfatal overdoses," explains Dr. Bottari. "Patients who have a nonfatal overdose are at most risk for a subsequent fatal overdose. Naloxone is successful in preventing many subsequent overdoses."
Opioid deaths represent more than 60 percent of all drug overdose related deaths in the U.S. In 2016, opioid-related overdoses claimed the lives of 1,946 Illinoisans, more than 1.5 times the number of homicides, and nearly two times the number of car accidents—an 82 percent increase since 2013. If a patient survives an overdose, they may endure life-long complications including permanent brain damage.
Signs of an overdose include respiratory depression, or slow and shallow breathing, altered level of consciousness, blue or purple finger beds and pinpoint pupils, which means the center part of the eye looks very small. Dr. Bottari emphasizes that not all of these signs have to present to indicate an overdose.
Related Posts
Comments
About the Author
Julie Nakis, health enews contributor, is manager of public affairs at Advocate Children's Hospital. She earned her BA in communications from the University of Iowa – Go Hawkeyes! In her free time, she enjoys spending time with friends and family, exploring the city and cheering on the Chicago Cubs and Blackhawks.