4 things to know before giving birth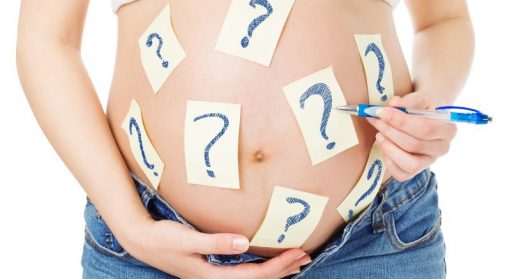 Bringing a new baby into the world can be filled with both excitement and endless nerves. What will happen to your body? What are your different delivery options? How does skin-to-skin contact work? So many questions.
To help lessen your nerves, Dr. Tiffany Wilson, OB/GYN at Advocate South Suburban Hospital in Hazel Crest, Ill., offers guidance before the birth of your little one.
"The months leading up to your baby's birth are very special. You spend time developing a relationship with your OB and vice versa. There are things to keep in mind as the big day approaches," says Dr. Wilson.
 1. Communicate with your medical team
Your health care provider team will help you during this momentous time in your life. One of their main goals is to educate and decrease any worries before the birthing process. Don't be ashamed to ask questions; nothing is silly or something they haven't heard before. Remember that going through pregnancy, labor and giving birth is different for every person. Dr. Wilson emphasizes whenever you have concerns, feel free to express them.
2. Be aware of fetal movement
The American Pregnancy Association mentions moms can begin to feel their baby move around 13-16 weeks; however, because every pregnancy is unique, this is not standard for every woman. Kick count recommendations often vary from physician to physician, Dr. Wilson says. Regardless, if you ever perceive movement has decreased, notify your medical team.
3. Learn the signs of labor
Not all contractions signify labor. To help determine what is and isn't labor, time your contractions. Having contractions every 3-5 minutes for 1-2 hours can be an indication that labor is starting, according to Dr. Wilson.
4. Don't become frustrated with breastfeeding
Every new mom doesn't have an identical breastfeeding experience, and not every mom chooses or is able to breastfeed. The American Academy of Pediatrics suggests moms to breastfeed for at least six months of a new baby's life. Benefits of breastfeeding include protecting your child against diseases like respiratory tract infections and reducing a mother's postpartum bleeding. Dr. Wilson explains breastfeeding is a learning process, as this journey is new for both the baby and mom. Nurses are also trained to assist with lactation, so there is not any shame in asking for help.
Advocate South Suburban Hospital is excited to announce the opening of our newly renovated obstetrics unit at the end of the summer. The redesigned space will include new, private recovery suites and enhanced triage rooms. As always, your labor, delivery, recovery and comprehensive postpartum care all take place in comfortable surroundings designed for you and your family. Stay tuned for details on our grand opening!
Related Posts
Comments
About the Author
Kelsey Andeway, health e-news contributor, is a public affairs intern at Advocate Health Care in Downers Grove. She is a senior at Loyola University Chicago earning a bachelor's degree in Communication Studies with a minor in Dance. In her free time, Kelsey enjoys dancing, baking, and taking long walks with her Chocolate Lab.