A new breakthrough sheds light on sleep deprivation implications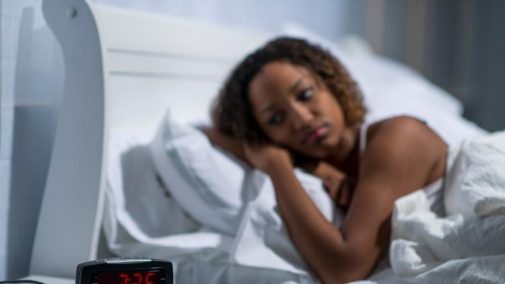 Why does sleep deprivation affect people differently?
A new study by the University of Pennsylvania School of Medicine suggests there is a way to track the effects of chronic sleep deprivation in people in order to intervene and combat sleepiness for those afflicted.
The study monitored 32 adults over a five-day period consisting of two nights sleeping eight hours for a baseline followed by 39 hours of sleep deprivation and then two, 8-to-10-hour recovery nights. Researchers performed cognitive tests throughout the experiment and collected six samples of blood and micro RNAs, or miRNAs.
Sleep deprivation is characterized by 39 total hours of wakefulness. The experiment showed that testing the participants' blood for miRNAs after this period was a reliable indication of how they were performing with memory, attention and cognition.
Micro RNAs are neurological regulators of gene expression. They are crucial to repressing the formation of proteins, and without this function, can lead to other diseases. In this study, the differences between participants miRNA levels before and after being sleep deprived were associated with performance on cognitive tests.
Psychological stress, in combination with sleep deprivation, accounted for an even higher variation in miRNA levels for patients.
Dr. Muhammad Hamadeh, a pulmonologist at Advocate Christ Medical Center in Oak Lawn, Ill., believes this is an important breakthrough for those who suffer from chronic sleep conditions because in the future, people may use countermeasures to offset insufficient sleep based off scientific evidence.
Dr. Hamadeh says, "addressing sleep problems, even talking to your doctor about treatment, is important because issues can be reversed by allowing for enough sleep. Seeking treatment or advice can help individuals lessen cognitive vulnerability and psychological stress often felt with sleeplessness."
Since sleep loss is thought to be related to diseases such as Alzheimer's, cancer and cardiovascular disease, this discovery may be beneficial in predicting sleep loss deficits.
"Sleep deprivation is chronic lack of sleep that is impairing to those effected, causing fatigue, inattentiveness, weight loss or gain and many other cognitive difficulties. There are many causes to sleep deprivation, such as sleep disorders, but it can be reversed through adequate rest," Dr. Hamadeh adds.
Sleep deprivation is a serious issue and can trigger these health concerns:
Weight loss or gain
Stunted growth and immune system
Diabetes
Although science may be able to track the biological implications of sleep deprivation, try practicing a regular sleep routine to get your body and mind on track. There are many helpful tips out there to practice if you are having problems getting to sleep.
Are you suffering from bad sleep patterns? Click here to find a sleep center near you. 
Related Posts
Comments
About the Author
Allison Garetto, health enews contributor, is a public affairs intern at Advocate Christ Medical Center in Oak Lawn. She is a senior at the University of Illinois in Urbana-Champaign, where she is pursuing a degree in communication and a minor in psychology. Allison is a vegetarian, artist and travel enthusiast.