Always feel like you need a vacation from work?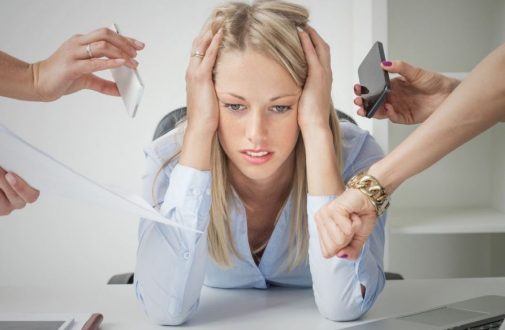 Returning to reality after a vacation can be tough. Fortunately, along with souvenirs and the occasional bad tan line, a sense of calm and reduction in stress often return with vacation-goers.
But just how long those positive feelings last varies.
According to the Work and Well Being Survey conducted on behalf of the American Psychological Association, almost two-thirds of respondents reported the benefits of time off dissipating within a few days.
On a positive note, 68 percent of respondents said when they return to work, their mood is improved; 66 percent reported having more energy; 57 percent said they felt more motivated; and 57 percent felt less stressed.
And when they take time off, 80 percent of respondents reported feeling relaxed, and 65 percent said they successfully avoided thinking about work while away.
But 21 percent reported feeling tensed and stressed out from work on vacation.
Other notable results:
76 percent of respondents said taking vacation time is important to them, but only 41 percent said their organization's culture encourages time off
32 percent reported their workload makes it difficult to take time off, and 23 percent say they avoid taking vacation time because it makes them feel guilty
"It is important to consistently take care of ourselves every day in ways that are sustainable and effective and to find ways to recharge and revitalize ourselves regularly rather than putting it aside for a big vacation once or twice per year," says Dr. Danielle Principato, a psychologist with Advocate Medical Group. "For some, this could mean a weekly yoga class, and for others, it could mean setting aside time to read a new book or cook for their family."
Dr. Principato says the key to enjoying and maintaining the benefits of vacationing is to have strong stress management all year.
"Medical or mental health struggles and difficult relationships or work environments can contribute to chronic stress and should be addressed right away. Setting boundaries at home and work that allow for us to recharge is essential to feeling that we can manage daily stress," she says. "This can help us enjoy our time away from work and to enjoy our work when we return."
Related Posts
Comments
About the Author
Holly Brenza, health enews contributor, is the public affairs coordinator at Advocate Children's Hospital. She is a graduate of the University of Illinois at Chicago. In her free time, Holly enjoys reading, watching the White Sox and Blackhawks, playing with her dog, Bear and running her cats' Instagram account, @strangefurthings.