How do you cope with back-to-school jitters?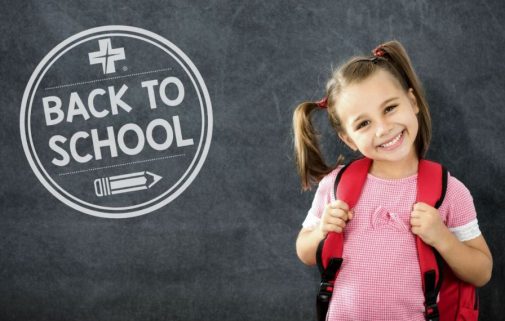 The first day of school — a celebratory, but panicky time, where reality sets in. The combination of entering a new grade, meeting people and navigating new surroundings can often make both parents and pupils uneasy, regardless if you're a first-timer or seasoned student.
Lori Osborne, LCSW, RPT, a mental health clinician with Advocate Medical Group in Bloomington, Ill., offers valuable tips on how to cope with back-to-school anxiety for both children and college students.
For school-aged children:
Take advantage of the open houses: At these events, your child can meet the teacher and see the classroom. For children who are unfamiliar or especially anxious, some schools will allow an earlier walk-through and communication with teachers ahead of time.
Give them choices, when possible: What to eat for breakfast, what to pack for lunch or what to wear.
Role play "solutions to anxieties": Practice how to meet new friends or handle bullying.
Initiate preparation: Establish a morning/night-time routine several days before school starts and organize school supplies.
Encourage personal conversations: Talk to your child about their feelings, validate them, but show confidence that they know how to handle them. Also, be aware of any extra anxieties and try not to convey them on your child.
For college-age students:
Become acquainted prior to arrival: Attend orientation and pre-college events; walk around the campus to gain familiarity and communicate with future roommates.
 Take advantage of resources: Many colleges have Facebook pages for parents and students to help answer questions and reduce fears. Talk with students who've been to college to receive tips on what to expect during the first week/semester.
Practice basic life skills: Teach students how to do basic cooking, budgeting, laundry, taking public transportation and asking for help, if needed.
Talk with your student about their fears and concerns: "Focus on problem solving, not just reassurance. Instead of 'You'll be fine – you'll make lots of friends!' help them think of solutions: 'What can you do to meet friends at college? How have you made friendships before?' Remind them of successes or strengths they can build on," says Osborne.
Locate supportive services ahead of time: Help your student become familiar with tutoring and mental health departments as well as recreational centers.
Ready for school? Find the first-available pediatrician near you and schedule your child's check-up or physical online.

Related Posts
Comments
About the Author
Kelsey Andeway, health e-news contributor, is a public affairs intern at Advocate Health Care in Downers Grove. She is a senior at Loyola University Chicago earning a bachelor's degree in Communication Studies with a minor in Dance. In her free time, Kelsey enjoys dancing, baking, and taking long walks with her Chocolate Lab.