Is this common skin cancer linked to an increased risk of other cancers?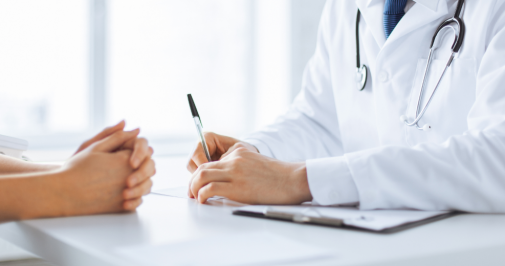 It's the most frequently occurring type of skin cancer, with more than four million cases diagnosed each year, according to the Skin Cancer Foundation. It's called basal cell carcinoma or BCC, which refers to an abnormal or uncontrolled growth that forms in the innermost layer of the epidermis. While BCC very rarely spreads and is therefore rarely life-threatening, a new study out of Stanford University suggests another concern for people with BCC.
Researchers examined DNA from 61 patients with frequent recurrences of BCC. On average, the participants in the study had 11 BCCs over the course of 10 years. They found that over a third of the people studied had reported additional cancers in their past health history, which included melanoma, prostate cancer, breast cancer and even blood cancer.
"We discovered that people who develop six or more basal cell carcinomas during a 10-year period are about three times more likely than the general population to develop other, unrelated cancers," said Kavita Sarin, senior author of the study in a release.
The authors determined the increased risk was most likely due to mutations in proteins that repaired damaged DNA. Of those studied with frequent BCCs, they found that approximately one-fifth of the participants had a mutation in one of 29 genes that are responsible for repairing damaged DNA. That's compared to the general population, where only about three percent have this type of mutation.
"We're hopeful that this finding could be a way to identify people at an increased risk for a life-threatening malignancy before those cancers develop," said Sarin.
To validate their findings, given their small initial sample size, the researchers then analyzed health records from a database of over 100,000 people who had a history of BCC.
Over 13,000 people in the database had six or more BCCs, and these people were three times more likely to develop other cancers compared to those without a history of BCCs. In addition, they noted the more BCCs someone had reported, the higher their likelihood that they had other cancers.
Experts say the research is significant for many reasons.
"Basal cell carcinoma is a very common skin cancer, occurring in about 30 percent of Caucasian people in the U.S.," says Dr. Sigrun Hallmeyer, a hematologist oncologist and the director of cancer services at Advocate Lutheran General Hospital in Park Ridge, Ill. "In general, it is very treatable and highly curable, but what this study highlights is a genetic connection to a patient's ability to repair damaged DNA. With repeated occurrences, looking at patients over a six to 10-year span, there is now evidence of an underlying general DNA repair deficiency, which could be at play."
Why is this so important for patients?
"This is the first evidence linking basal cell carcinoma as a clinical marker for patients who are more likely to develop another cancer," Hallmeyer explains. "The very challenge clinicians have when screening a healthy population is determining who is at a higher risk and who might benefit from more intensified screenings. This study may be helpful in this regard."
Related Posts
Comments
About the Author
Jacqueline Hughes is a former manager, media relations at Advocate Aurora Health. Previously, she was the public affairs and marketing manager at Advocate Lutheran General Hospital in Park Ridge, IL. She earned her BA in psychology at Stanford University in Palo Alto, California. Jackie has 10 plus years experience working in television and media and most recently worked at NBC 5 in Chicago. In her free time, she enjoys swimming, going to the movies and spending time with her family.