By 2050, nearly 14 million Americans may be living with this disease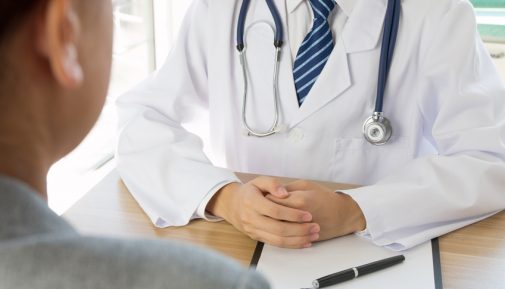 Every September, many of us come together to promote awareness of a disease that 5.7 million Americans are living with today – Alzheimer's.
That's according to the Alzheimer's Association, which says by the year 2050, that number is expected to rise to nearly 14 million.
These alarming statistics coupled with personal connections to the disease are what bring us together. This year, Advocate Health Care will participate in five regional Walks to End Alzheimer's to promote awareness and raise funds for research and caregiver support.
Through these Walks, I've come to know Jim and Pam Germain – siblings who work at Advocate. Together with many of their family members, they walk in honor of their mother, Celina, who was diagnosed with Alzheimer's five years ago, when she was 67.
Originally from La Junta, CO, Celina met her husband at an Air Force Base. She raised four children and worked at a local film company as a color timer, adjusting colors in films frame by frame. She was deeply religious, loved gardening and watching telenovelas and above all else, was the number one fan to her children. "The fact that she doesn't get to carry with her the satisfaction of knowing how loved and admired she is, and knowing that the four people she put above any of her own needs are good and strong and safe and increasingly in awe of her, is truly devastating," says Jim.
"I walk because I hope that one day, no one will have to face the confusion, pain and suffering that happens as the disease progresses and because no one should ultimately be robbed of a full lifetime's celebration of love given and love returned," he says.
"I walk so no one else has to go through the agony of loving someone who no longer remembers who you are," Pam shares.
My team is another joining in the fight is Elaine's Kids, which includes me, Sue Harvey, an Advocate nurse and coordinator of the Nurses Improving Care for Healthsystem Elders program at Advocate South Suburban Hospital in Hazel Crest, Ill. and other members of my family.
My mom, Elaine raised four daughters and was a music educator and pianist. She suffered from Alzheimer's disease for eight years before passing away in 2008. My experiences caring for her  led me to become a nurse.
At one point, I realized my mom no longer said my name. I asked if she knew me, and she said, "I just can't think of who you are right now." I told her I was her daughter, Sue, and she said, "Oh no, I don't have kids." I showed her a collage with pictures of all of her daughters hugging her, and she was so happy. She told me, "I can't believe this. I always wanted to have children."
That's why I walk. To prevent anyone else's mother from forgetting she has children.
Alzheimer's is the most common form of dementia, which affects more than 46 million people worldwide. Researchers estimate that number is expected to rise to 131.5 million by 2050. Click here to join Team Advocate and help raise awareness for Alzheimer's care, support and research.
Related Posts
Comments
About the Author
Sue Harvey is an Advocate nurse and coordinator of the Nurses Improving Care for Healthsystem Elders program at Advocate South Suburban Hospital in Hazel Crest, Ill.