Eat away your risk of heart disease?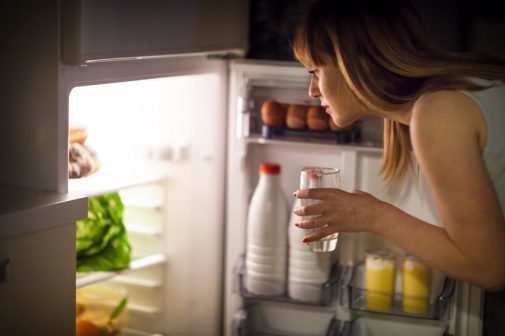 Before you push aside the fresh fruit garnishing your lunch or dinner plate, consider this:  An apple a day – or any fruit variety –  can keep heart attack and stroke away, by lowering your risk by as much as 40 percent, according to recent research.
Following a seven-year examination of nearly half a million adults, Oxford University researchers discovered a link between fruit consumption and cardiovascular health. It turns out that people who eat fruit daily are 15 percent less likely to experience a heart attack. Moreover, daily fruit-eaters are 25 percent less likely to have ischemic stroke and 40 percent less likely to suffer a hemorrhagic stroke.
"While heredity and lifestyle choices such as exercise and smoking affect your risk for heart disease and stroke, diet plays an important role in our overall health," says Dr. Senora Nelson, a family medicine physician at Advocate Trinity Hospital, in Chicago.
"It's the little things we do that can make a huge difference in the way we age and maintain our health. And we can see from this study that something as simple as replacing dessert with a piece of fresh fruit or having fruit as a daily snack can have a big pay-off," Dr. Nelson says. She adds that eating fruit does not replace the need to consume fresh vegetables, as well.
According to the Oxford study, people who eat at least 1.5 servings of fruit every day also tend to have significantly lower blood pressure, compared to people who never eat fruit. Another study says people who eat plenty of white-fleshed fruits, including apples and pears, reduce their stroke risk by 52 percent.
Yet, only 13 percent of American adults eat enough fruit. The United States Department of Agriculture recommends women between 19 and 30 years old eat 2 cups of fruit per day; the recommended daily allowance for older women is 1.5 cups. The recommendation for men older than 19 years old is 2 cups of fruit a day.
Dr. Nelson offers the following tips to increase your consumption of fruit:
Eat fruits that are on sale and in season for less impact to your wallet and year-round variety
Try frozen fruits as a less-expensive way to access your favorite, out-of-season varieties
Add an apple or a handful of berries to your dinner salad
Satisfy cravings for sweets with fresh fruits with high sugar content such as oranges, mangoes, bananas or grapes. Keep in mind that dried fruits such as raisins and tart cherries are even higher in sugar content, so serving sizes may vary.
Dr. Nelson is part of a pilot program studying the relationship between eating fresh produce, improved health outcomes and fewer hospital visits among patients with diabetes, hypertension, high BMI and high cholesterol. Patients with limited access to supermarkets with fresh produce are participating in this closed study, which is a joint venture between Advocate Trinity Hospital and the Greater Chicago Food Depository.
Find out your risk for heart disease by taking our simple and easy Heart Risk Assessment.
Related Posts
Comments
About the Author
Cassie Richardson, health enews contributor, is regional coordinator on Advocate Aurora Health's Public Affairs team. She has more than 10 years of experience in health care communications, marketing, media and public relations. Cassie is a fan of musical theater and movies. When she's not spreading the word about health and wellness advancements, she enjoys writing fiction.