Saving lives across the world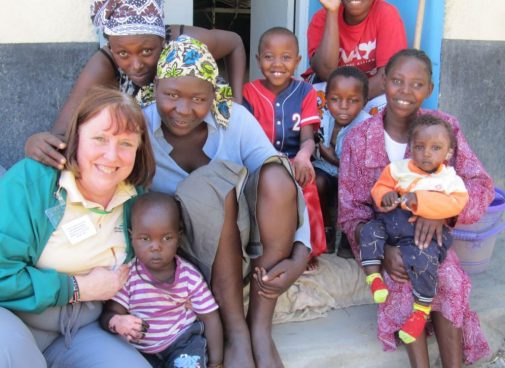 Many clinicians say they chose to work in health care because they wanted to help people. For some, healing at the bedside of their patients isn't enough. Dozens of caregivers, pharmacists, nurses and doctors at Advocate Christ Medical Center in Oak Lawn, Ill. volunteer their free time and clinical expertise on mission trips around the world. We asked our clinicians to share their experiences from their trips and how it has changed their lives. Here is what they said:
Tatyana Lawrecki, pharmacist
I had the privilege of participating in a medical mission trip to southern Kenya with a group of physicians, dentists and nurses. We traveled to five villages over a span of two weeks, providing medical care, food and supplies to the people of the villages.
During my trip, I learned the importance of collaboration and have carried that forward with me in my every day clinical practice. Even when conditions are less than ideal, it's always important to try to maintain a team-orientated atmosphere to achieve the best possible outcome for the patient. The experience also helped to reinforce the need to be innovative and think outside of the box in certain situations. While resources were limited on our mission trip, we were challenged to think creatively and come up with alternative care solutions for patients. This is something I try to put into practice every day back home, especially in light of all of the challenges health care faces with drug shortages and insurance restrictions on medications.
The opportunity to make a small difference was extremely rewarding.
Mary Nessinger, physical therapist
I always dreamed of doing mission work, and now, that dream is a reality. My desire to do mission work started when I visited my brother in Kenya while he was in the Peace Corps, and I saw the disabled on the streets begging for help.
Through my trips, I've realized the importance of listening and being compassionate because this can make a big difference in a patient's recovery. Working in Kenya and the Philippines has also taught me more about their cultures and how to communicate better with patients in the U.S. that are of different nationalities to ensure I understand cultural challenges they might have with their care plan.
Joe Barin, nurse
Medical missionary work helped me open my eyes to how health care is provided around the world and the basic care people in different parts of the world are lacking. It renews the sense of why you became a health care provider and creates a deeper sense of empathy for your patients. You become immersed in different cultures and can better understand what being in your patient's shoes are like. You build camaraderie with other mission workers and learn about health care in various parts of the world. Now that I have experienced being on a medical mission, it inspires me to continue giving back, and I cannot wait to partake in my next endeavor.
Dr. Zaher Sahloul, physician
Like many other medical volunteers, I had the privilege to serve many patients in several disaster and conflict areas in the world including Yemen, Syria, Bangladesh, Lebanon, Jordan, Greece and Puerto Rico. It is unacceptable that patients suffer or die for simple reasons like the lack of access to surgeons or ventilators. As health care practitioners in one of the most advanced medical centers, we are blessed to have access to the best technology and specialists, but that places bigger responsibility on us. I resuscitated a victim of barrel bombs, who was only five-years-old, in an underground hospital in the most dangerous city of the world, Aleppo, Syria. I felt that the world failed him and too many other patients. He died a few days later. He could have been saved if we paid more attention and treated him as we treat our patients here. Global and national health care inequity is one of the most dangerous diseases that we need to cure, and the first step of cure is to pay attention and be an advocate on behalf of your patients and colleagues in the less fortunate regions of the world.
Omar Jaber, pharmacy technician
It was a true honor to serve the Peruvian people who were welcoming throughout the medical mission trip I had went on last summer. Over the span of a week, six clinics were set up to provide health care via an interdisciplinary approach between medical students, pharmacy students, pharmacists, physicians and dentists of which we helped deliver health care to well over 200 patients daily, free of charge.
This experience was not only humbling, but it allowed me to truly understand the logistics of medication delivery in a foreign country and taught me to not take things for granted in terms of health care. Being a pharmacist not only comes with medication dispensing, but communication and ensuring patients' needs are met by delivering quality health care of the highest standards.
Shareen George, nurse
"Humbling" and "rewarding" are the two words I can muster when asked about the two weeks I spent in Nasiriyah, Iraq on a medical missionary trip. Humbling because I had to step out of my comfort zone, adapt to unorthodox situations and work with limited resources. Rewarding because I got to see children thrive and walk out of the intensive care unit. It amazes me the strength that these children had. They go through more in their first few years of life than one can imagine, but that doesn't stop them from smiling.
The amount of equipment in the ICU was a drastic change from what I'm used to on my unit. The medical team would bring in supplies that were donated from their hospital. I was fortunate enough to have two boxes of supplies donated from my hospital unit. We provided 24-hour care when we were there and completed one or two complex surgeries a day. Because of the opportunity we have to go on these missions, we are able to be a part of many success stories.
I hope to continue to go on more mission trips to help save the lives of children with congenital heart disease!
On October 20, Advocate Christ Medical Center will be honoring the work of its medical missionaries at the 2018 Salute Gala by launching the inaugural Advocate Humanitarian Award and the Medical Missionary Scholarship Fund. To learn more about event, click here.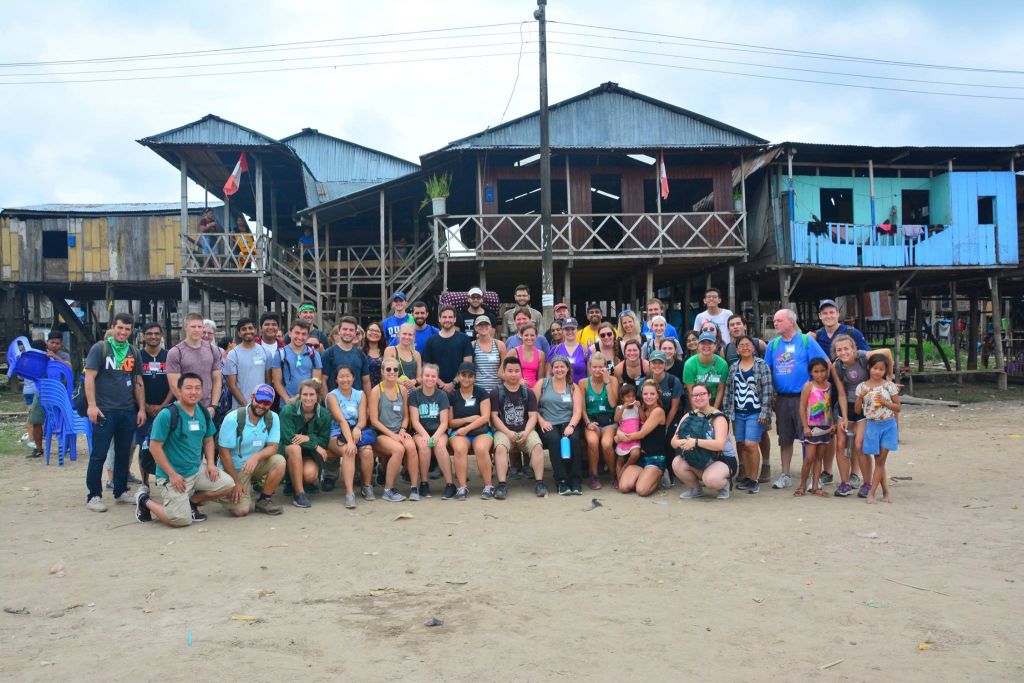 Related Posts
Comments
About the Author
Marrison Worthington, health enews contributor, is a public affairs and marketing manager at Advocate Christ Medical Center in Oak Lawn, Illinois. She is a graduate of Illinois State University and has several years of global corporate communications experience under her belt. Marrison loves spending her free time traveling, reading organizational development blogs, trying new cooking recipes, and playing with her golden retriever, Ari.