New options in cancer care?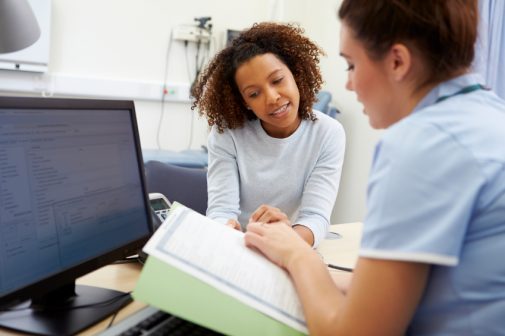 In addition to conventional treatment methods for cancer patients, oncologists may soon recommend adding in complementary integrative therapies to treatment plans. Earlier this year, the American Society of Clinical Oncology (ASCO) endorsed integrative therapy guidelines that the Society for Integrative Oncology has established.
The list was reviewed by an expert panel – and while the panel's recommendations could change based on ongoing research – for now, integrated therapies such as yoga, meditation and music therapy could all be utilized in a treatment plan. These therapies could be especially effective for patients suffering from anxiety, depression or mood swings.
Dr. Sigrun Hallmeyer, medical director of oncology services at Advocate Lutheran General Hospital and the Cancer Survivorship Center in Park Ridge, Ill., says the effects of integrative medicine have long been known, but have not been studied extensively, making them difficult to recommend because the scientifically measured benefit was unknown.
"It is very timely that ASCO has put together a body of experts that is charged to place evidence and guidelines to the many supportive measures we can employ when treating cancer patients," says Dr. Hallmeyer. "This provides the very basis we need for the many services we already provide at the Cancer Survivorship Center, including yoga, stress reduction, healthy nutrition, exercise, weight loss, etc."
The complete list of guidelines appears in the Journal of Clinical Oncology. The integrative modalities reviewed were graded on how beneficial each is to patients based on the U.S. Preventive Task Force grading system.
Recommendations that received an "A" grade have a high certainty that the benefit to patients is substantial. These integrative therapies include:
"Traditional" meditation for reducing anxiety and improving quality of life
Meditation, particularly mindfulness-based stress reduction (mood disturbances and depressive symptoms)
Relaxation (depressive symptoms and mood disturbances)
Integrative therapies that received a "B" grade have a high certainty that the benefit to patients is moderate. These recommendations include:
Music therapy (anxiety, mood disturbances)
Yoga (anxiety, depressive symptoms, mood disturbances and improving quality of life)
Stress management group programs (anxiety)
Acupressure (for chemotherapy-induced nausea and vomiting)
Electroacupuncture in addition to antiemetic drugs (control chemotherapy-induced vomiting)
Massage (mood disturbances)
Facilities like the Cancer Survivorship Center at Advocate Lutheran General Hospital offer certain types of integrative therapies as well as group exercise classes and nutritional counseling, which can also help improve patients' quality of life. Dr. Hallmeyer says physicians recommend patients utilize the Center upon diagnosis, throughout treatment, and when they move into the post-treatment and survivorship phase.
"The needs of cancer patients are fluid and evolve over time, which made it necessary for our Center to broaden the spectrum of offerings to include exercise, counseling with certified oncology counselors and social workers, to offer nutritionists and also create our very own platform for well-being, including the highly successful Weight Loss for Wellness Program," says Dr. Hallmeyer.
Evaluating your health and knowing your estimated risks of developing certain diseases can lead to effective treatment sooner. Talk with your primary care physician about which screenings are appropriate and take one or more of our health risk assessments to help estimate your risk and determine what level of care is right for you.
Related Posts
Comments
About the Author
Colette A. Harris, health enews contributor, is the public affairs and marketing coordinator at Advocate Lutheran General Hospital in Park Ridge, Il. She holds a Master of Science degree in journalism from Northwestern's Medill School of Journalism and has nearly a decade of experience writing about health and wellness, which are her passions. When she's not writing, you can find her practicing yoga, cooking, reading, or traveling.