Want people to like you? Try this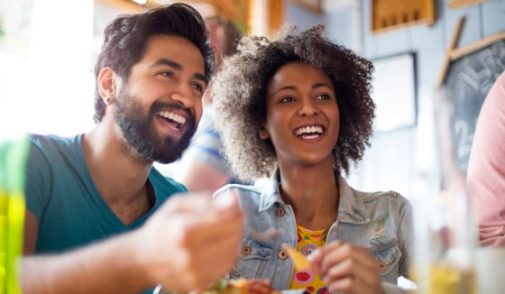 Could getting more people to like you be as simple as a nod?
According to a 2017 study published in the journal Perception, the simple act could make you seem more likable and approachable.
The survey, published by Hokkaido University in Japan, provided short video clips of computer-generated figures nodding, shaking their head from side to side or staying motionless to 49 men and women.
The study asked participants to rate the figures' attractiveness, likability and approachability on a scale of 0 to 100. While there were no major differences between male and female observers and their reactions to neutral figures or head shakers, the likability of the computer generated "nodders" was improved by 30 percent.
More impressively, the figures who nodded seemed 40 percent more approachable.
The authors acknowledged the fact that the study was limited in both size and scope. Sarah Katula, an advanced practice psychiatric nurse at Advocate Good Samaritan Hospital in Downers Grove, Ill., agrees.
But Katula says there's still valid takeaways from the findings.
"There is a lot of research on the importance of non-verbal communications and what it can mean," she says. "Non-verbal communication can say a lot about whether you are more or less confident, powerful or vulnerable, happy or sad."
People enjoy feeling paid attention to, agreed with, valued and validated, Katula says. Showing you are responding – and responding positively – goes a long way toward making the other person feel comfortable and supported.
Beyond that, Katula says, being mindful about your body language can help your personal mindset, as well. Studies have shown that adopting more confident poses can convince your body you actually are confident – essentially that nonverbal actions and cues can govern how others feel about us and how we feel about ourselves.
Katula says she frequently helps her patients explore the way they hold their bodies and interact with others nonverbally as a way to improve their self-image.
"I use a mirror so they can see what they look like and feel what they feel like when they tilt their head up a little bit, sit up straighter and more openly," she says. "We can feel a certain way about ourselves depending on how we hold ourselves, and we will elicit feelings from other people on how we hold ourselves."
Related Posts
Comments
About the Author
Nathan Lurz, health enews contributor, is a public affairs coordinator at Advocate Good Samaritan Hospital. He has nearly a decade of professional news experience as a reporter and editor, and a lifetime of experience as an enthusiastic learner. On the side, he enjoys writing even more, tabletop games, reading, running and explaining that his dog is actually the cutest dog, not yours, sorry.