Simple tips to keep your stress in check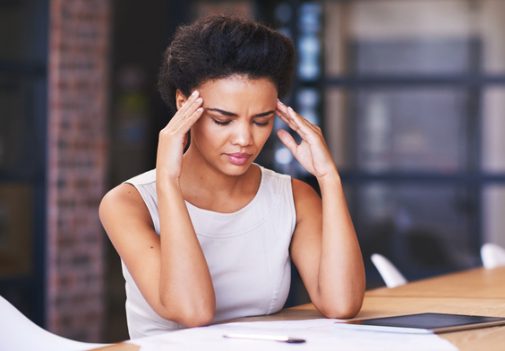 A coffee spill, bad hair and a broken down car – the perfect recipe for a bad day. Whatever the reason may be, we have all had these kind of days.
Most of these bad days are attributed to a variety of causes including work-related stress, a lack of sleep, illness and financial worries.
While stress is inevitable, the Stress in America poll by the American Psychology Association has found that the U.S. is experiencing its highest stress level yet.
In a majority of cases, the stressors have been seen to manifest in mental disorders, as well. Thomas Insel, former director of the National Institute of Mental Health, writes that about 43 million Americans have had a diagnosable mental health disorder within the past year and nearly 10 million U.S. adults have serious functional impairment as a result.
Fortunately, there are ways to manage these stressors.
"In my experience, most patients benefit from learning how to both identify and communicate their source of stress, and then developing strategies to address it," says Dr. Victoria Priola, a psychologist at Advocate Condell Medical Center in Libertyville, Ill.
In Dr. Priola's opinion, if stress triggers changes in typical behavior or lifestyle, such as causing problems with sleep or appetite, it can be worthwhile to consult a professional.
"Psychotherapy can be a very effective tool for learning how to prepare for and manage current stress, as well as prevent it in the future," Dr. Priola says. "In some cases, anxiolytics or mood stabilizers may also be given."
Learning to distinguish between healthy and unhealthy stress is critical to proper mental health. If stress is impairing your overall ability to function, it's best to start taking measures to cope.
Dr. Priola reminds everyone that self-care is the best antidote to stress. She offers the following tips to help create a more balanced lifestyle:
Set good boundaries
Eat sensibly
Get enough sleep
Make time for leisure
Remember, stress may loom in the future, but proper management techniques can help keep it from turning your good days into bad ones.
Related Posts
Comments
About the Author
Shvetali Thatte, a junior at the Illinois Mathematics and Science Academy, is a remote Public Affairs and Marketing intern for Advocate Condell Medical Center in Libertyville, Ill. She spends her time by engaging in clubs and sports at school as well as volunteering at the hospital and nearby tutoring programs. She enjoys spending time with her friends, traveling, and reading. In the future, she hopes to pursue a career in medicine with a focus on public health.