Still shopping for gifts? Check out these ideas for meaningful presents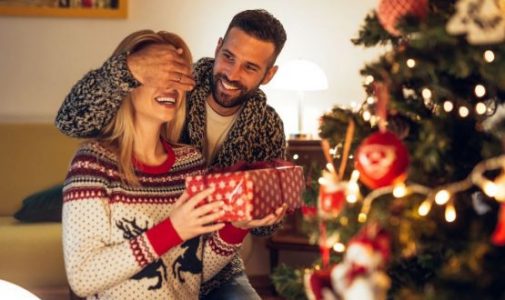 As we are in the midst of the holiday season, research suggests gift givers and receivers perceive the gift-giving process much differently. The study from Carnegie Mellon University and Indiana University found that gift givers focus more on the moment of exchange when selecting a gift, while gift recipients are more focused on the long-term utility or practical attributes of the gift.
"We found that the giver wants to 'wow' the recipient and give a gift that can be enjoyed immediately, in the moment, while the recipient is more interested in a gift that provides value over time," said Jeff Galak of Carnegie Mellon University. "There may be times when the vacuum cleaner, a gift that is unlikely to wow most recipients when they open it on Christmas day, really ought to be at the top of the shopping list, as it will be well used and liked for a long time."
The researchers discovered the following gift-giving "errors":
Purchasing an unrequested gift instead of something from a list or registry
Focusing on material gifts versus an experience, such as theater tickets or a massage
Donating to charity in someone's name, which seems special at the moment, but provides little value to the recipient down the road. Recipients, the researchers say, actually prefer gifts they can personally use and enjoy.
Dr. Maleeha Ahsan, a psychiatrist at Advocate Good Samaritan Hospital, in Downers Grove, Ill., says this season's message of generosity can be challenging as we search for the perfect gift for that special someone.
"The holidays are about sharing your time, attention and affection with family and friends. Instead of stressing about finding the perfect gift for someone, find an experience that you can share together. These kind of 'experimental gifts' bring us closer together and create memories," says Dr. Ahsan.
Dr. Ahsan suggests the following gift giving tips for a successful holiday season:
Gift of experience – Concert tickets, a cooking class, museum visit, vacation or an afternoon at the spa
Gift that keeps on giving – Magazine or Netflix/streaming service subscription, food-of-the-month club or a museum/zoo membership
Gift of something meaningful – Share one of your favorites, such as a gift certificate to your go-to restaurant, tea or book
Gift of service – Rather than buying gifts, help out those who are less fortunate while spending quality time together. Adopt a resident at the nursing home, show off your musical talents at the local homeless shelter or volunteer at the animal shelter
"We exchange gifts with the people we care about, in part, in an effort to make them happy and strengthen our relationships with them," said Galak. "By considering how valuable gifts might be over the course of the recipient's ownership of them, rather than how much of a smile it might put on recipients' faces when they are opened, we can meet these goals and provide useful, well-received gifts."
Related Posts
Comments
About the Author
Johnna Kelly, healthe news contributor, is a manager of public affairs and marketing at Advocate Christ Medical Center in Oak Lawn. She is a former newspaper reporter and spent nearly 10 years as a public relations professional working for state and county government. During her time as a communications staffer for the Illinois General Assembly, she was integral in drafting and passing legislation creating Andrea's Law, the nation's first murderer registry. In her spare time, she volunteers at a local homeless shelter, enjoys traveling, photography and watching the Chicago Bulls.