They can't play in their home countries, so children come to the U.S. for help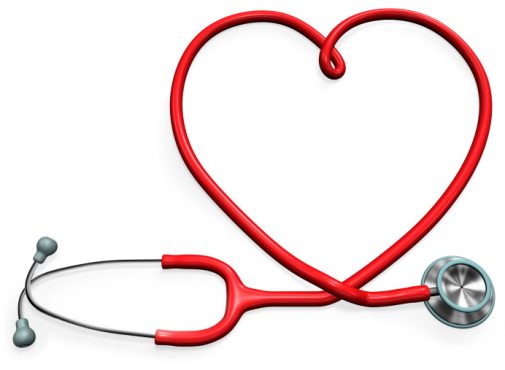 Two doctors are using their skills as cardiac electrophysiologists to give kids from underserved countries something they otherwise would not have: a real childhood.
The children come to Advocate Good Shepherd Hospital in Barrington, Ill., from central America because the medical treatment they need isn't available in their home countries. Twice each year, the charity Healing the Children brings kids to Good Shepherd for medical treatment not available to them in their home countries. Once in the United States, they stay with local host families.
Most of the children have cardiac arrhythmias, which can cause shortness of breath and dizziness. In rare instances, heart arrhythmias can result in death. Because of this condition, these children are unable to participate in many physical activities with others their age.
"These children can't exercise with their classmates," says Dr. Mehran Jabbarzadeh, one of the doctors that performs the procedures. "When you remove the problem, they can go on living a normal life like other children: running, exercising, playing sports. To me, that's what's most rewarding."
"Their lifestyle is significantly affected," Dr. Eric Kessler, who also performs the procedures, adds. "They are living in a constant state of anxiety.  It is a little sobering knowing that these kids will go home and live like other kids only because someone took the time to put this (program) together."
The doctors treat the disorder using a procedure called cardiac ablation to establish normal rhythm to the children's hearts. Once the abnormal pathways causing the irregular heartbeats are identified, those pathways are cauterized.
"In medicine," Dr. Jabbarzadeh explains, "some procedures are curative, meaning we are able to eliminate the problem, and it never comes back. That's the important thing with these children; the problem is eliminated. We can make a big difference in their lives."
"It's a wonderful program," Dr. Kessler says. "We're lucky to have it in place at Good Shepherd. So many people work together to make this happen. We're kind of at one end of a very long, involved chain."
Dr. Jabbarzadeh and Dr. Kessler have helped more than half of the 45 children cared for at Good Shepherd since the partnership began in 2006. The doctors donate their services, as does the rest of the Good Shepherd staff.
"I try to be at Good Shepherd when each child is brought in for initial exams and also when they are about to have their surgeries," says Jeff Degner, president of the Illinois/Indiana chapter of Healing the Children. "In all of the 13 years Healing the Children has partnered with Good Shepherd, I am always impressed and delighted with the kindness and compassion every staff member demonstrated toward each child. They are so happy to be able to help."
Related Posts
Comments
About the Author
Kathleen Troher, health enews contributor, is manager of public affairs and marketing at Advocate Good Sheperd Hospital in Barrington. She has more than 20 years of journalism experience, with her primary focus in the newspaper and magazine industry. Kathleen graduated from Columbia College in Chicago, earning her degree in journalism with an emphasis on science writing and broadcasting. She loves to travel with her husband, Ross. They share their home with a sweet Samoyed named Maggie.