The truth about 3 colorectal cancer misconceptions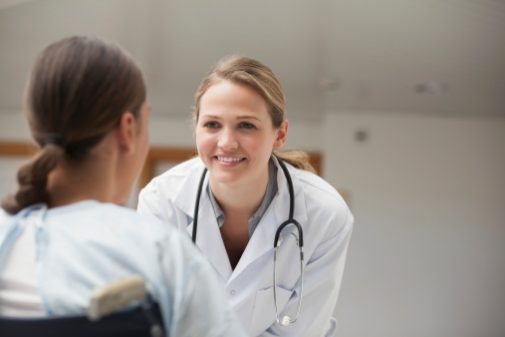 Colorectal cancer is one of the most preventable cancers, yet it is the third leading cause of cancer-related deaths among men and women in the United States. Even as our knowledge and screening options become more sophisticated, the American Cancer Society predicts that more than 51,000 people will die from colorectal cancer this year alone.
So what gives? According to Dr. Andrew Albert, medical director of digestive health at Advocate Illinois Masonic Medical Center in Chicago, lack of awareness is a major reason why patients may not be lining up to schedule their colonoscopy.
"Education is a huge part of this. We can't begin to solve this problem until we've raised awareness of the issue," Dr. Albert says. "We should start with the basics and educate consumers on where the colon is. That conversation can then lead to another one about screenings. Colonoscopies can be an embarrassing topic, but it shouldn't have to be. Patients should feel comfortable talking to one another and their doctor about this important screening tool. It can literally help save lives."
To help clear up confusion, Dr. Albert dishes the truth on three common misconceptions about colorectal cancer:
You feel fine, so you don't have to get screened. Oftentimes, symptoms from colon cancer don't reveal themselves until it's too late. Even if you don't see any warning signs, you should undergo regular screenings to find polyps or cancer in its early stages and when it's easy to treat.
Colonoscopies are not worth the pain. The actual colonoscopy procedure is done under anesthesia, so patients won't feel a thing during the screening. However, patients need to take a colonoscopy "prep" to empty the bowels prior to the procedure. You'll spend more time in the bathroom, but the prep is only temporary and does not cause intolerable pain or discomfort.
I'm too young to get a colonoscopy. While the number of people dying from colorectal cancer is going down, the number of young adults (ages 20-54) dying from the disease has been steadily rising. Talk to your doctor, know the risks and recognize symptoms so you can act before it's too late.
"Different organizations recommend starting regular screenings at different ages, which can also understandably cause some confusion," Dr. Albert says. "At Advocate Aurora Health, we suggest a screening colonoscopy every 10 years, beginning at age 50 (or at age 45 for African Americans) for people with average risk. Patients should also have an open and honest conversation with their doctor about the right time to start screening."
Take our Colorectal Health Assessment to learn more about your estimated lifetime risk. You can also schedule a screening online and get direct access to a colonoscopy in Illinois by clicking here. To learn more in Wisconsin, click here.
Related Posts
Comments
About the Author
Jaimie Oh, health enews contributor, is regional manager of public affairs and marketing at Advocate Health Care. She earned her Bachelor's Degree in Journalism from the University of Missouri-Columbia and has nearly a decade of experience working in publishing, strategic communications and marketing. Outside of work, Jaimie trains for marathons with the goal of running 50 races before she turns 50 years old.