Six weeks in the NICU sparks passion to give back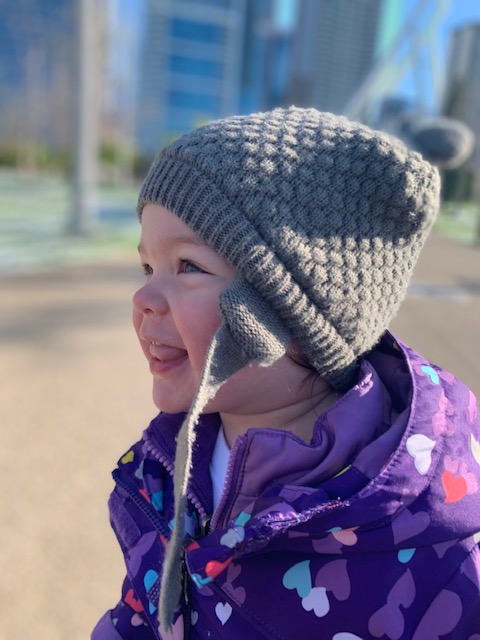 When Vera was born premature at 30 weeks, her mom, Beth, got to see her only briefly before she was taken to the Neonatal Intensive Care unit (NICU) at Advocate Children's Hospital in Park Ridge. She weighed only 2 pounds, 11 ounces.
"It's scary at first because you don't know if something is wrong or if your baby is going to be OK," says Beth.
Vera spent six weeks in the NICU, where doctors and nurses watched over her day and night to help her reach the benchmarks she needed to in order to head home. Vera was treated by several doctors, including, Dr. Michael Cappello, Dr. Duane D. Stich, Dr. Gospodin Stefanov, and Dr. Miriam M. Rajpal. Beth and her husband, Tom, were blown away by the compassionate care Vera received while she was in the NICU.
Beth says doctors, nurses, and team members were there every step of the way, providing developmental activities for Vera, calling with updates after they'd gone home for the day, and educating them on how to take care of Vera once she returned home.
Beth says Vera needed to be able to regulate her own body temperature, be able to feed and swallow, breathe on her own, and be able to sit safely in a car seat before discharge. When Vera did reach those benchmarks, her parents were thrilled to take their now 5-pound baby girl home!
Vera is now one-and-half years old and Beth said she is doing amazingly well. Vera loves playing with her puppies, walking around and exploring the outdoors. Beth said she loves music and is beginning to learn the part of her body by singing, Head, Shoulders, Knees, and Toes.
"There are no issues now," says Beth. "She is in the 97 percentile for weight and 90 percentile for height."
Having a child in the NICU and watching the exceptional care that Vera received inspired Beth to give back. This year, she and her family raised over $1,000 for the March of Dimes through participating in the March of Dimes March for Babies event in Grant Park on April 28.
They donned "Team Vera Victoria" t-shirts and walked in remembrance of her time in the NICU and to celebrate how well she is doing today. Beth also hopes that money raised will help fund research and provide some of the activities that made Vera's time in the NICU more bearable – crafts, special onesies, and art – to other families with babies in intensive care.
"We raised money to help other moms and babies going through a NICU experience," said Beth.
Related Posts
Comments
About the Author
Colette A. Harris, health enews contributor, is the public affairs and marketing coordinator at Advocate Lutheran General Hospital in Park Ridge, Il. She holds a Master of Science degree in journalism from Northwestern's Medill School of Journalism and has nearly a decade of experience writing about health and wellness, which are her passions. When she's not writing, you can find her practicing yoga, cooking, reading, or traveling.