This is what sidelined a young White Sox pitcher one year ago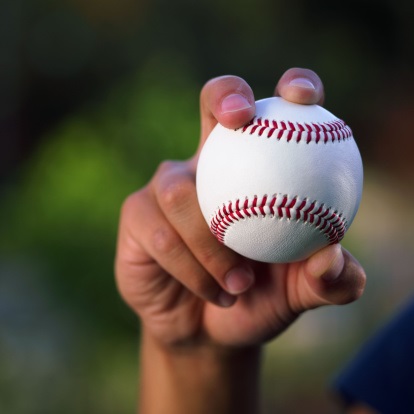 Many of the thousands of people people watching remember the game a year ago, but former White Sox pitcher Danny Farquhar doesn't.
"I have zero memory of that day in the bullpen," Farquhar recently told ESPN. "I can't recall watching the game. I can't recall anything about it."
On April 20, 2018, he collapsed after a relief appearance against the Astros at Guaranteed Rate Field. He suffered a ruptured aneurysm in his brain.
"Forty percent of people do not survive the rupture of an aneurysm, and 60 to 70 percent may have a disability afterwards," Dr. Demetrius Lopes, the neurosurgeon who treated Farquhar and co-director of the stroke program and medical director of the cerebrovascular & neuroendovascular program at Advocate Health Care, said in a recent ESPN interview. "The aneurysm was in a branch that we call perforators, and those blood vessels controlled his right side and pitching arm."
Following a four-hour open brain surgery, doctors were eager to see if Farquhar would successfully move his pitching arm.
"His dad asked him to show him a knuckleball grip, and he goes and does it and I'm like, yes! Yes!" said Dr. Lopes.
Brain aneurysms can occur in anyone at any age, but are most common in people between the ages of 30 and 60 and among women in general, according to the National Institute of Neurological Disorders and Stroke.
An aneurysm occurs when part of an artery wall weakens, allowing it to bulge abnormally. When an aneurysm leaks or ruptures, it can cause serious health problems such as hemorrhagic stroke, brain damage, coma or even death. A ruptured aneurysm requires immediate medical treatment.
Risk factors for developing an aneurysm can include untreated high blood pressure, smoking or drug abuse.
Seek immediate medical attention if you develop a sudden, extremely severe headache, lose consciousness or have nausea or vomiting.
Dr. Lopes treated Farquhar at Rush University Medical Center prior to joining Advocate Health Care.
Related Posts
Comments
About the Author
Neda Veselinovic, health enews contributor, is a public affairs coordinator at Advocate Lutheran General Hospital. She has more than five years of public relations experience and most recently worked with clients in the travel and hospitality industries. She prefers to spend her time with a cup of coffee and a good read and always welcomes book recommendations.