Tackling the stigma around getting mental health help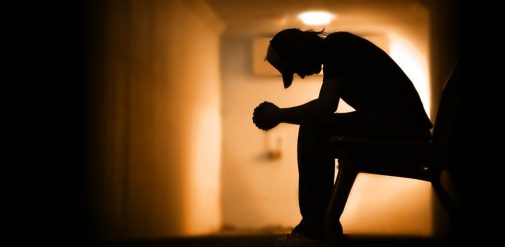 The recent return of Green Bay Packers player Cole Madison has been big news.
The offensive lineman wasn't injured. After being drafted by the Packers, he took a year off for his mental health, an almost unheard of move in professional sports.
In a recent interview, Madison said he needed to "make a grown man decision" and take care of his mental health.
"I had to go help myself before my football career. If I didn't get my chickens in order back then, I don't think I'd be here right now," he told the Milwaukee Journal Sentinel.
Chris A. Smith, behavioral health coach with Aurora Health Care in Milwaukee, Wis., wishes the football player's decision wasn't big news and that seeking mental health care didn't come with a stigma.
"If we want to get in shape, there are things you do to be fit and be on your game," Smith says. "Mental health is no different. Your mental health needs to be supported, as well to do the things we do."
The problem is that seeking mental health help can be seen as weak, especially for men, he says.
"There are many complex reasons that there is a stigma around mental health care, but one aspect of culture, particularly for men, is not being vulnerable," Smith says. "Any sort of admission of vulnerability is a sign of weakness. And weakness is not a good place for men to be, according to our society."
Your mental health can be helped in a lot of different ways, Smith says.
"It doesn't always have to be going to the therapist's office and spilling your guts," he says. "It could be taking that time out from work, or it could be a hobby or having a pet," he says
It helps to not look at mental health as something just to be fixed through talk therapy or medicine, Smith says.
"This approach could include talk therapy, it could also include exercise, nutrition, looking at sleep patterns, looking at your community and how involved you are," he said. "What do you do to enrich your life? There's a much more diverse approach to mental health for men and women."
Madison's actions and his speaking out about it are powerful, Smith says.
"There are a lot of celebrities who are coming forward and being more vocal about their issues with mental health," he says.
Another example: The rapper Logic released a song in 2017. titled "1-800-273-8255." That's the phone number of the National Suicide Prevention Lifeline.
It peaked at No. 3 on the US Billboard Hot 100 and received two Grammy nominations. Smith calls the move "brilliant." Calls to the hotline rose by 27% during the months after the song's release.
"I think that we are moving toward more openness about mental health and it makes me very hopeful," Smith says.
Related Posts
Comments
About the Author
Heather Collier works in Advocate Aurora Health's public affairs and marketing department. She is based in Milwaukee.