One-third of teen girls have experienced this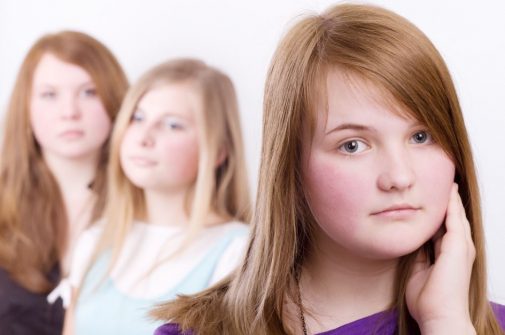 One-third of teenage girls have experienced depression. In fact, depression in many children starts as early as age 11. These are among the findings of a study on the state of children's behavioral health in the U.S.
Depression during adolescence happens more frequently than previously thought, study authors note, and manifests at a higher rate among girls than boys. Thirty-six percent of teen girls report having experienced depression, compared to 13.6 percent of boys in the same age group, the study reports.
Understanding teen depression is critical because depression can lead to poor academic functioning, conduct problems and even suicide attempts, study authors point out, advocating early intervention in favor of a so-called "wait and see" approach to clinical treatment.
"Now is the time to build resilience in the family and in our communities," says Dr. Joanna Lindell, a child and adolescent psychiatrist at Advocate Children's Hospital.
Summer presents a unique opportunity for parents to deepen their relationships with their children as families have more free time, Lindell says. She offers the following tips for parents seeking to grow closer to their kids during the turbulent teenage years:
Use your vacation days to spend additional quality time together as a family. Get to know your teens better by going on vacation or even seeking out staycation opportunities.
Offer to host teen gatherings at your own home. Tell your kids to invite their friends over for a pool party, barbecue or bonfire. By hosting, you can get to know your kids' friends better, providing insight into their peer relationships.
Set aside family quiet time or engage in mindfulness exercises. Rest and relaxation can recharge your batteries – and your teen's as well.
Parents should refrain from comparing their child's behavior to that of their peers because everyone matures at a different rate, Lindell says. Having expectations that are unrealistically high can lead to anxiety and other behavioral health disorders.
The adolescent depression study, published in the journal Translational Psychiatry, was based on data compiled from in-person interviews with more than 100,000 kids ages 12 to 19 who participated in the National Survey of Drug Use and Health from 2009 to 2014.
Related Posts
Comments
About the Author
Lisa Parro, health enews contributor, is manager of content strategy for Advocate Aurora Health. A former journalist, Lisa has been in health care public relations since 2008 and has a master's degree in journalism from Northwestern University. She and her family live in Chicago's western suburbs.