Marcia Cross speaks out against anal cancer stigma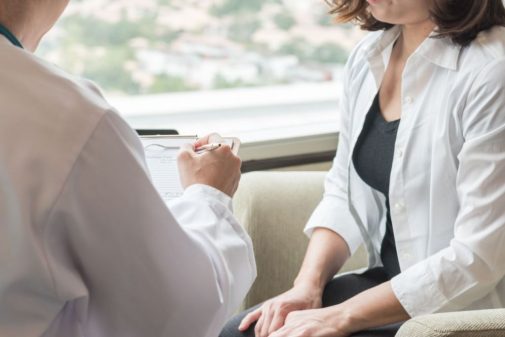 Former "Desperate Housewives" actress Marcia Cross, 57, recently told CBS that she was diagnosed with anal cancer a year ago and that it was most likely caused by the same strain of HPV that caused her husband's throat cancer. She said she learned of the possible connection after going through her treatment.
Cross has become a champion of removing the stigma around both HPV and anal cancer. HPV, or Human Papillomavirus, is one of the most common sexually transmitted diseases. According to the CDC, 14 million people are newly infected each year in the U.S., and many people never experience symptoms or know that they are carriers and unknowingly pass it on to sexual partners.
HPV has also been linked to cancers of the cervix, anus, genitals, tongue, tonsils, and throat. The CDC estimates that HPV causes 33,700 cancer cases in men and women each year.
Cross has been open about her experience with anal cancer in the hopes of raising greater awareness about the disease, while also fighting against the social stigma that surrounds it. She has become an advocate for preventative measures like getting the HPV vaccine and having regular screenings.
"I know there are people who are ashamed. You have cancer! You have to then also feel ashamed? Like you did something bad, you know, because it took up residence in your anus? I mean, come on, really. There's enough on your plate," she recalled during her CBS interview.
You can check with your doctor about what screenings might be right for you.
"Be sure to discuss any changes with your doctor. Your doctor may suggest a simple screening that can really be a lifesaver. It is easy and painless. Don't wait until it's too late," says Dr. Joaquin Estrada, a colorectal surgeon at Advocate Illinois Masonic Medical Center.
Dr. Estrada says other preventative measures include getting the HPV vaccine, using condoms during each sexual encounter, and avoiding smoking. While Cross says her cancer was most likely caused by HPV, there are several other factors that can increase your likelihood of getting anal cancer, including smoking, age, practicing anal sex, personal history of anal warts, previous diagnosis of cervical or vulvar cancer, being HIV-positive, or having had an organ transplant.
To learn more about cancer care, click here if you live in Illinois. Click here if you live in Wisconsin.
Related Posts
Comments
About the Author
Faith Washington, health enews contributor, is a public affairs and marketing intern at Advocate Health Care. She is a senior at the University of Illinois at Urbana-Champaign majoring in communication while minoring in public relations and psychology. She is president of her school's PRSSA chapter and student committee Head of Communication for the annual Roger Ebert film festival in Urbana. Outside of work, she enjoys reading nonfiction books or research articles and winning trivia games against friends.