Thursday is national HIV testing day. Have you been tested?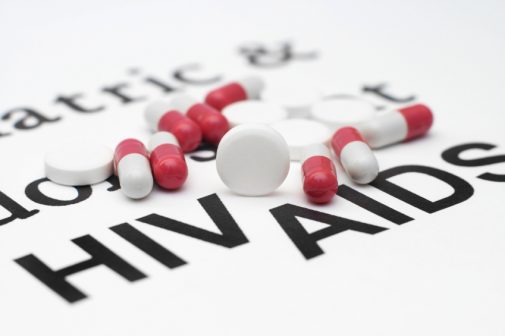 While great strides have been made in the battle against HIV, the virus is still an issue in the United States and other countries around the world. According to the Centers for Disease Control and Prevention (CDC), an estimated 1.1 million people in the U.S. are living with HIV.
Of those people, 1 in 7 do not even know they have the virus because signs of infection may take months or years to develop, the CDC estimates. In 2017, 38,739 people were diagnosed with HIV. Gay and bisexual men accounted for 66% of those diagnoses.
HIV, or Human Immunodeficiency Virus, is a virus that works by reproducing and destroying T-cells, which are critically important to the immune system. Once HIV has destroyed enough cells, your immune system is so weakened that it is no longer able to fight off even basic illness or infections. In its most advanced stage, HIV eventually becomes AIDS.
"Since symptoms may not develop for years, testing is the only way to know for sure if you have HIV," says Dr. Thomas Klarquist, an internal medicine physician and HIV specialist at Advocate Illinois Masonic Medical Center in Chicago. "Getting tested for HIV can ensure that you begin treatment before the virus does too much damage to your immune system and makes you vulnerable to infection."
Thursday is National HIV Testing Day, an annual reminder about the importance of testing.
Dr. Klarquist suggests everyone between the ages of 13 and 64 get tested for HIV at least once, but he says if you are more likely to contract the virus, you should consider regular retesting every 3 to 6 months.
Getting tested is also easy, painless and can be done using an at-home test or rapid test at a clinic, which give results in about 20 minutes. Both the at-home and rapid tests use an oral swab of your inner cheek or gums and allow for confidentiality. If your at-home or rapid test results are positive, Dr. Klarquist recommends a follow-up test is done by your physician to ensure that the results are correct.
Although there is currently no cure for HIV or AIDS, the diagnosis is no longer a death sentence, and treatment can allow those who are HIV-positive to live long and healthy lives. Antiretroviral therapy, or ART, treatment works to lower the level of HIV in your blood, reduce HIV-related illness and lower your risk of transmitting HIV to others. If started soon after diagnosis and taken the right way every day, treatment can dramatically increase both lifespan and quality of life for those with HIV.
Related Posts
Comments
About the Author
Faith Washington, health enews contributor, is a public affairs and marketing intern at Advocate Health Care. She is a senior at the University of Illinois at Urbana-Champaign majoring in communication while minoring in public relations and psychology. She is president of her school's PRSSA chapter and student committee Head of Communication for the annual Roger Ebert film festival in Urbana. Outside of work, she enjoys reading nonfiction books or research articles and winning trivia games against friends.