What it means that a second person has been "cured" of HIV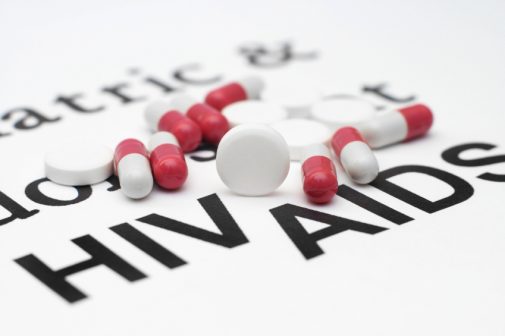 For the second-time ever, a person has been "cured" of HIV, the virus that causes AIDS and has killed hundreds of thousands of people, particularly gay men, in the 1980s and 1990s.
A new case study published in Nature last week outlines the story of an unidentified man with HIV who was also battling Hodgkin's lymphoma and received a bone marrow transplant originally intended to treat his cancer. The stem cells for the transplant came from a donor with a specific genetic mutation that makes the body resistant to HIV infection. In addition to the transplant, the patient received chemotherapy and a drug to fight the cancer.
Following treatment, no trace of HIV was found in the patient's blood. Sixteen months later, the patient stopped taking antiretroviral drugs for HIV, and there was still no sign of the disease in a follow-up 18 months later. The study authors, though, stop short of labeling this outcome "a cure."
Dr. Thomas Klarquist, an internal medicine physician and HIV specialist at Advocate Illinois Masonic Medical Center in Chicago, agrees.
"The case study is of interest in that it provides an insight into the disease itself and the need for additional research," he says. "It is difficult to say if the patient is indeed cured, since HIV can 'hide out' in parts of the body that physicians are unable to sample."
A more aggressive version of this treatment was successfully done for the first time 12 years ago. In that case, the patient also had a form of blood cancer and HIV but suffered extreme complications before becoming disease-free. This approach has also been replicated many times since then, and no one had success — until last week.
Despite the successful outcomes for the unnamed patient, Dr. Klarquist says stem cell transplants aren't likely feasible as a treatment method for those living with HIV alone.
"It is not a treatment that would be easily offered to patients given its expense and, more importantly, the need for compatible bone marrow donors," Dr. Klarquist says. "HIV medical therapy is still the standard and everyone who is HIV positive should be on medication as this gives the best chance for improving the prognosis."
Related Posts
Comments
About the Author
Jaimie Oh, health enews contributor, is regional manager of public affairs and marketing at Advocate Health Care. She earned her Bachelor's Degree in Journalism from the University of Missouri-Columbia and has nearly a decade of experience working in publishing, strategic communications and marketing. Outside of work, Jaimie trains for marathons with the goal of running 50 races before she turns 50 years old.