Doing cardio? Try this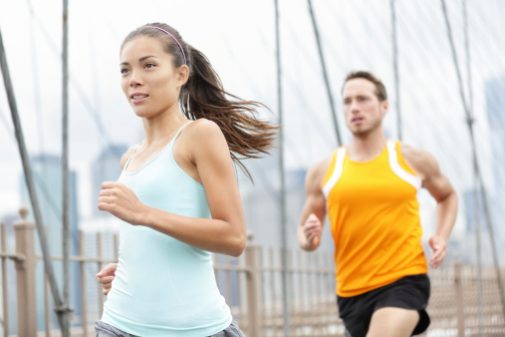 As the cornerstone of physical fitness, cardiovascular conditioning uses the large muscles of the body in a rhythmic and continual manner to increase heart rate and breathing for a sustained period of time.
The beauty of cardiovascular conditioning is: It can be fun!
Examples of cardiovascular exercises include brisk walking, jogging, running, swimming, bicycling, inline skating and cross-country skiing.
When selecting a conditioning exercise, give it some careful consideration. Depending on your goals, your current physical condition and medical history, certain types may be better for you than others.
Your best conditioning plan is to use several appropriate exercise options. This helps reduce the possibility of overuse injuries while creating a balanced conditioning program. Multiple exercises may also enhance your enjoyment of cardiovascular conditioning — this can increase the likelihood that you follow through on your commitment to conditioning.
Although cardiovascular training of 30 to 60 minutes per session is preferred, it's a good idea to take a couple of weeks to build up to this level of training. To progress, your goal should be to engage in cardiovascular exercise for at least three times a week using your current training level as the baseline.
Cardiovascular conditioning dos and don'ts:
Consult with your physician before beginning any exercise program.
Dress properly for your activity and environment. This can reduce your risk of injury.
Use a helmet when bicycling or inline skating.
Wear wrist guards and kneepads when inline skating.
Dress in layers for cross-country skiing or cold weather activities.
Use extra care to keep your feet warm and dry in cold weather.
If you have questions about your cardiovascular conditioning, ask your health care provider.
Want to learn more about your heart health? Take a free, quick online risk assessment of your heart disease risk by clicking here.
Related Posts
Comments
About the Author
Danielle Lueck, MS, LAT is a licensed athletic trainer located at Aurora Sports Medicine Institute in Milwaukee and provides athletic training coverage at Whitefish Bay High School.