Can this put pregnancies at risk?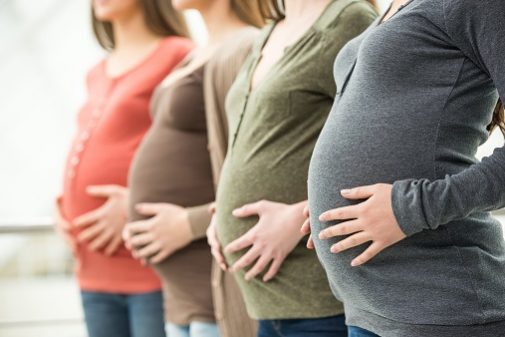 Long work hours can be tough to avoid, and a recent study suggests long hours and night shifts can be bad for pregnancies.
The review of research published in the American Journal of Obstetrics and Gynecology suggests that long hours or night shifts can mean a higher risk of miscarriages or early deliveries compared to women working day jobs.
For the review, researchers examined data from 62 published studies, which included 196,989 women total. Pregnant women who worked night shifts were 23% more likely to have miscarriages and 21% more likely to have preterm deliveries than women who worked during the day, according to the study.
"Obviously some pregnant women's work schedules aren't easily changed, but if you are pregnant and able to avoid having to work nightshifts or long hours, it is potentially beneficial for your baby," says Karen Wennerberg, a certified nurse midwife at Advocate Illinois Masonic Medical Center in Chicago. "If not, there are other ways to improve your and your baby's health during pregnancy, like getting sufficient sleep, eating nutritious foods, working on stress reduction and exercising to maintain an active lifestyle."
Pregnant women working more than 40 hours per week also had a 38% higher risk of miscarriages and a 21% higher risk of preterm deliveries, as well as higher risks for delivering small or underweight babies.
"Ultimately, it is also important to be in communication with your midwife or doctor if you have health concerns during your pregnancy," says Wennerberg.
Related Posts
Comments
About the Author
Faith Washington, health enews contributor, is a public affairs and marketing intern at Advocate Health Care. She is a senior at the University of Illinois at Urbana-Champaign majoring in communication while minoring in public relations and psychology. She is president of her school's PRSSA chapter and student committee Head of Communication for the annual Roger Ebert film festival in Urbana. Outside of work, she enjoys reading nonfiction books or research articles and winning trivia games against friends.