What you need to know about this preventable cancer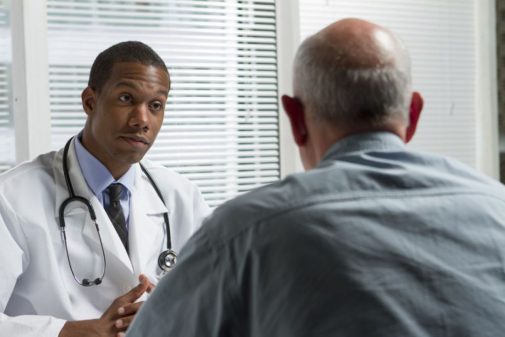 Colorectal cancer is the third leading cause of cancer death among Americans, according to the Centers for Disease Control and Prevention, but it can preventable and treatable.
Colorectal cancer affects people in all racial and ethnic grounds, especially those over the age of 50. In fact, the National Cancer Institute estimates 1 in 20 adults over the age of 50 will be diagnosed with colorectal cancer.
Dr. Henry Govekar, a colorectal surgeon at Advocate Good Samaritan Hospital in Downers Grove, Ill., says colorectal cancer can be prevented.
"Living an active and healthy lifestyle can reduce the risk of colorectal cancer. It's important to incorporate fruits, vegetables and high fiber foods in your daily diet, while limiting processed foods and red meat," Dr. Govekar says.
While colorectal cancer can go undetected at first, it may cause one or more of the following symptoms:
Change in bowel habits, such as diarrhea, constipation or narrowing of the stool
Rectal bleeding with bright red blood
Blood in the stool that can make the stool look dark red
Cramping or belly pain
Weakness and fatigue
Unintended weight loss
"If there are any changes in bowel habits, bleeding or unexplained weight loss, it's important to see a physician right away," says Dr. Govekar. "Polyps and early stage cancer can be found during the screening and are easier to treat when found early."
Screening tests can detect precancerous polyps, which can be removed before they have a chance to turn into cancer. Screening tests can also detect cancer early, when treatment is most effective. You should talk to your doctor about whether a screening makes sense for you. The U.S. Preventive Services Task Force recommends screenings at ages 50 to 75.
However, earlier screenings may be required for those with a family history of colorectal cancer or those who suffer from inflammatory bowel disease or genetic alterations. Consult with a primary physician, gastroenterologist or colorectal surgeon to discuss these guidelines.
Want to learn more about your risk for colorectal cancer? Take a free, quick online risk assessment by clicking here.
Related Posts
Comments
About the Author
Johnna Kelly, healthe news contributor, is a manager of public affairs and marketing at Advocate Christ Medical Center in Oak Lawn. She is a former newspaper reporter and spent nearly 10 years as a public relations professional working for state and county government. During her time as a communications staffer for the Illinois General Assembly, she was integral in drafting and passing legislation creating Andrea's Law, the nation's first murderer registry. In her spare time, she volunteers at a local homeless shelter, enjoys traveling, photography and watching the Chicago Bulls.