What you need to know about pelvic floor disorders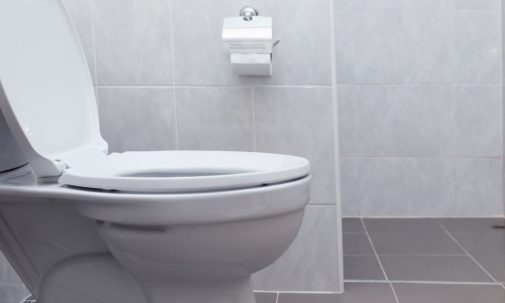 First, a few questions. Have you ever:
Leaked urine when you sneezed, coughed or laughed?
Needed to use the restroom more than six – eight times during the day or more than once a night?
Needed to run to the restroom at the first urge to go?
Lost bowel control, had bowel urgency or struggled with constipation?
Experienced pain during intercourse?
Experienced pain before, during or after a bowel movement?
If you answered yes to any of the above, it could be a sign that you have a pelvic floor disorder. If that's the case, know two things:
You are not alone
You can do something about it
According to the National Institutes of Health, more than one-third of women in the U.S. have a pelvic floor disorder, and nearly one-fourth of American women have one or more pelvic floor disorders that cause symptoms.
For the many women struggling with pelvic floor issues, pelvic floor rehabilitation therapy – a specialized type of physical therapy that helps women who are dealing with pelvic floor muscle dysfunction – provides the support, education and treatment options women need. During this type of therapy, physical therapists who are trained in pelvic floor physical therapy assess pelvic floor muscles as well as other key core muscles to help determine a treatment program for each woman.
"The 'famous Kegel exercise' isn't always enough to minimize symptoms of pelvic floor dysfunction," says Kimberly Vincent, a physical therapist specializing in pelvic floor rehabilitation at Outpatient Rehabilitation Services  at Advocate Lutheran General Hospital in Park Ridge, Ill.
She says it's extremely important for women to learn how to use pelvic floor muscles correctly and that most women do Kegels incorrectly.
"Kegel exercises are just part of the equation," says Vincent. "Physical therapists also help you improve other related core muscles and provide education on behaviors, advice on nutrition irritants that may be making the condition worse and techniques on how to find the right muscles and use them correctly."
What to expect during pelvic floor rehabilitation therapy
Women can be referred to pelvic health programs by their doctors. Women who are postpartum are candidates for this type of therapy as well as anyone who suffers from urinary leakage with activities or urgency, overactive bladder, pelvic pain symptoms and sexual dysfunction.
Additionally, those experiencing pain in the lower back, hip or tailbone could be referred as well, since these complaints could be related to pelvic floor muscle dysfunction.
The first visit includes a detailed and individualized one-hour evaluation in a private room. The physical therapist discusses the patient's main symptoms and problems, performs a musculoskeletal evaluation focusing on the abdomen, hips and lumbar spine and conducts an internal assessment of the pelvic floor muscles if indicated and cleared by the patient's physician.
From there, the physical therapist designs a treatment plan usually consisting of one to two visits per week for a period of six to eight weeks. Sessions last approximately 45 minutes, and therapists use a combination of customized interventions and education on correct body mechanics, activity modifications and safe exercises to strengthen muscles, improve posture and balance and relieve pain.
"Customized interventions may include education, biofeedback, bladder/bowel retraining, pelvic floor and core rehabilitation, manual therapy, electrical stimulation and individualized exercise programs to rehabilitate the pelvic floor muscles," says Angela Fishman, a physical therapist specializing in pelvic rehabilitation therapy at Outpatient Rehabilitation Services at Parkside at Lutheran General.
After completing pelvic floor PT, patients should notice these improvements:
Not needing to run to the bathroom every hour
Being able to make it to the bathroom without worrying about having an accident on the way
Not having to stop at the nearest fast food restaurant restroom on their way home
Being able to walk in the park or jog without leakage
Less pain with sitting, walking and during intercourse
Related Posts
Comments
About the Author
Colette A. Harris, health enews contributor, is the public affairs and marketing coordinator at Advocate Lutheran General Hospital in Park Ridge, Il. She holds a Master of Science degree in journalism from Northwestern's Medill School of Journalism and has nearly a decade of experience writing about health and wellness, which are her passions. When she's not writing, you can find her practicing yoga, cooking, reading, or traveling.