Are you worried your child might wander away?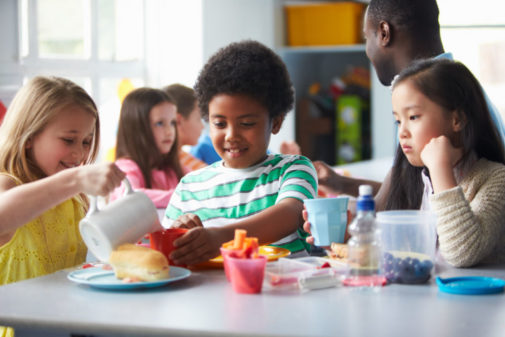 Are you concerned that your child might wander away from you or your home or elope from a crowded place to explore an unknown area? Many parents worry about keeping their kids close by, but for parents of children with Autism Spectrum Disorder (ASD), the worry is even greater.
Nearly half of families report their children with ASD wander or elope from safe places. Children may wander because they enjoy exploring or because they want to go to "happy' places like parks or a neighbor's house. These children often appear "playful" or "happy" even though they may have wandered far from home. Children with ASD are particularly vulnerable in these situations as their diagnosis may impact their ability to communicate with others.
Dr. Sarah Bauer's team at the Advocate Illinois Masonic's Pediatric Developmental Center and Advocate Children's Hospital works to raise awareness around this issue and to empower parents, caregivers, medical professionals, and the community on injury prevention and safety skill building for children with ASD. This is a collaborative effort that also includes psychology, nursing, and behavior therapy. Veronica Castro Padilla behavior therapist at the Pediatric Developmental Center says community involvement is an important aspect of keeping these children stay safe.
"Some children with ASD may shy away from interacting with others or be unable to communicate their name, explain they're lost, or ask for help," says Dr. Jonna Gattuso, psychologist at the Pediatric Developmental Center.
"Talk to your neighbors, friends, and other family members about the escaping tendencies of your child," Padilla says. "Share pictures and important information about the places your child loves and may go if they wander away from a safe place."
It's also important to talk to community helpers such as your local fire and police force about your child's wandering tendencies, consider completing an Autism Emergency Form with these agencies, and teach your child how to identify these community helpers.
If you're concerned that your child is at risk for eloping, Alix McNulty, injury prevention coordinator at Advocate Children's Hospital, suggests reaching out to your child's physician and asking for additional resources. In addition, physicians can perform wandering and elopement screenings during well-child visits as well as provide education about the likelihood of a child eloping.
Keep the following tips in mind to keep kids safe in the home and while traveling:
Make sure kids have individualized identification methods such as ID bracelets, safety waterproof tattoos, shoelace id tags, or labels within clothing or on backpacks so that they can be identified.
Put safety measures in place to prevent your child from exiting the home or getting injured when trying to leave. Parents can install tamper-proof locks on exterior doors, put latch locks up high were children can't reach them, place bells or alarms on doors and windows, and use weights and bolts to help stabilize and attach furniture that can be easily knocked over if climbed upon.
When traveling in a car, teach children what to expect during the ride. Be consistent with rules associated with traveling in the car (i.e. keep your seatbelt on) and consider having an adult sit in the backseat with the child for extra supervision. Families can also consult a car seat technician with special needs training to help make car trips as safe as possible.
Related Posts
Comments
About the Author
Colette A. Harris, health enews contributor, is the public affairs and marketing coordinator at Advocate Lutheran General Hospital in Park Ridge, Il. She holds a Master of Science degree in journalism from Northwestern's Medill School of Journalism and has nearly a decade of experience writing about health and wellness, which are her passions. When she's not writing, you can find her practicing yoga, cooking, reading, or traveling.