How a nearly 70-year-old long jumper kept going after two hip replacements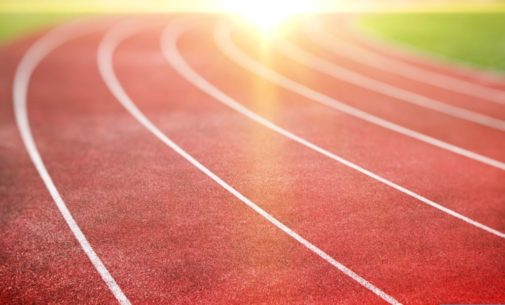 Harvey Pollack loved to jump, almost more than he loved to run. A wall full of medals proved he was good at it.
Every year since 2004, Pollack participated in the Wisconsin Senior Olympics. A multiple gold medal winner in track and field events and an inductee in the Wisconsin Senior Olympics Hall of Fame, he's won a total of more than fifty medals. At age 69, he's still going strong on the track.
"I specialize in the high jump, then long jump and triple jump. It keeps me going through the winter. I love to train, and of course, to win," Pollack says. "Until I started to have trouble with my hips. I thought it might be the end of my sports career."
"I knew my hips were deteriorating because of arthritis, and it would only be a matter of time before they'd both need to be replaced. It was only going to get worse," he says. "I had limited mobility. Not only did the condition of my hips present problems when participating in sports, it also made things difficult in everyday life."
Pollack saw Dr. Michael Anderson at Aurora Orthopedics in Grafton, Wis. to evaluate hip replacement surgery. Dr. Anderson suggested replacement of both hips, with just a few months between surgeries.
"I recommended use of a minimally invasive technique called a 'super path,' which allows for more rapid recovery and less restrictions in the post-operative period," Dr. Anderson says. He replaced Pollack's left hip in November 2018 and the right one in March 2019.
"I was in and out of the hospital in no time at all, and off pain pills almost right away. But I took it easy after the first hip was replaced, since I knew I'd be having surgery on the other hip in a few months," Pollack says. "Dr. Anderson knew that I was trying to get ready for the Track and Field event for Wisconsin Senior Olympics in August—my 16th consecutive competition. I asked Dr. Anderson, 'Tell me what I can't do.' Dr. Anderson told me, 'Do what you want to do, just be careful.'"
"I went to physical therapy to try and get strong for this year's competition," says Pollack, who had been working with John Hendrickson, a physical therapist, in the Sport Clinic in Bayside. "I wasn't sure I'd be able to compete this year. I knew I'd have to wait and see. I guessed I might not have the results I used to have, but most people aren't competing in an event after having hip surgery five months earlier."
Sure enough, Pollack won three bronze medals in Track and Field events in this year's Wisconsin Senior Olympics in August, in addition to gold and silver medals in badminton and the lawn game, cornhole.
He says he knows it was the right decision to have the procedure. "No doubt. Everything went right. The staff and Dr. Anderson were great. I'd certainly recommend it to others."
"I know I'm going to be better than ever in about another year. My ultimate goal is to set a world record in the high jump. It will certainly be a lot easier with my new hips," Pollack says.
Do you have hip or knee pain? Take a free, quick online assessment to learn more by clicking here.
Related Posts
Comments
About the Author
Bonnie Farber, health enews contributor, is a communications professional in the Public Affairs and Marketing Operations Department at Advocate Aurora Health. Her experience includes integrated product marketing in the biotechnology field, strategic communications at American Family Insurance and UW Credit Union, and marketing communications consulting for non-profit organizations in Wisconsin and Minnesota. She holds a degree in History from University of Wisconsin-Madison and enjoys playing music in a Brazilian percussion band and volunteering for a listener-sponsored radio station in her free time.