Read this before applying that cream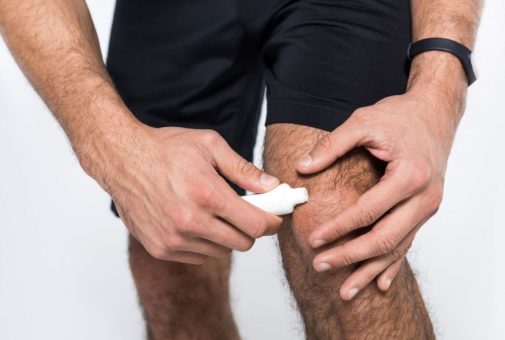 According to the Centers for Disease Control and Prevention, 50 million Americans suffer from chronic pain, and 20 million more suffer from such extreme chronic pain that every day activities, like going to work and doing household chores, can seem impossible to do.
This makes chronic pain one of the most common reasons patients make an appointment to see their doctor, and for years, health professionals have been prescribing compounding pain creams — custom-made prescription creams containing multiple medications — to bring relief to patients struggling with pain.
Research suggests, though, that these costly compounding pain creams may not actually work.
For a study published in Annals of Internal Medicine, researchers recruited 399 patients with neuropathic pain, nociceptive pain or a mix of both. The patients were then randomly assigned to receive either a compounded pain cream or a placebo cream with a very similar look and feel to a real pain cream product. After one month of using the assigned product, the researchers reassessed the patients to see if there were any changes in their pain.
They found that 36% of patients who received the compound pain cream saw a significant reduction in pain, but 28% of patients who received the placebo cream also saw a similar reduction in pain.
"These results indicate there is no statistical difference between the placebo and the compounding cream used in the study. This shows us the psychological effect pain creams have on patients," says Dr. Nebojsa Nick Knezevic, vice chair for research and education at Advocate Illinois Masonic Medical Center in Chicago. Dr. Knezevic co-authored a research paper that called into question the effectiveness of compound pain creams in 2017.
Dr. Knezevic adds this is an important finding in light of the skyrocketing cost of health care in America. Tricare health systems and the Centers for Medicare and Medicaid Services alone reportedly spent hundreds of millions of dollars on topical pain creams from 2013 to 2015, the study authors wrote.
Despite the study outcomes, Dr. Knezevic says consumers and providers should not totally rule out use of certain types of pain creams and that he would like to see additional studies that test other combinations of medication and with a longer follow-up time with patients.
"I would suggest to consumers and patients that they open up a dialogue with their doctor about pain creams," he says. "Right now, we still need more studies to better understand how these compounding creams work, but I would suggest continuing to use single-medication analgesic creams. They are safer and easier to use than systemic drugs, like pills or injections, especially in the elderly."
Do you have persistent back and neck pain? Take a free, quick online assessment by clicking here. Or click here if you have knee and hip pain.
Related Posts
Comments
About the Author
Jaimie Oh, health enews contributor, is regional manager of public affairs and marketing at Advocate Health Care. She earned her Bachelor's Degree in Journalism from the University of Missouri-Columbia and has nearly a decade of experience working in publishing, strategic communications and marketing. Outside of work, Jaimie trains for marathons with the goal of running 50 races before she turns 50 years old.