How to help a loved one with opioid addiction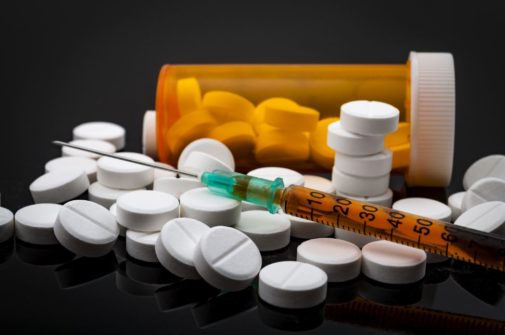 The Milwaukee County Medical Examiner's Office has reported grim statistics on opioid misuse. By the end of 2019, officials expect Milwaukee County could see 453 overdose deaths if current trends continue.
With 127 deaths just since July 1, that's an average of one overdose every 14 hours.
Holly Petrauskas, program psychotherapist in Adult Substance Abuse Services at The Dewey Center, Aurora Psychiatric Hospital in Wauwatosa, Wis., knows all about impact of the opioid epidemic on families. She helps people struggling with addiction every day, and she knows the magnitude of the crisis.
"We see street use of opioids that primarily leads to addiction, but often, they are prescribed for people as medication after surgery or to ease chronic pain. Surprisingly, that's when addiction can begin," Petrauskas says. According to the Wisconsin Department of Health Services, one in six Wisconsin adults were prescribed and used an opioid in the past year, mainly for pain related to surgeries and back pain.
"There's not a clear reason as to how people become addicted to opioids as street drugs," Petrauskas says. "The 'why' is easier to answer. Growing up around drugs, wanting to escape, enjoying the euphoria and experiencing sickness when they try to stop are all reasons why there is a brisk market for opioids on the street."
Petrauskas sees patients come in to her support group who are addicted to everything from prescription drugs like oxycontin to street drugs like methamphetamines or heroin, which is sometimes laced with fentanyl, and 50-100 times more potent.
"Use could start just on weekends and progress to daily use to avoid feeling sick or to calm the extreme anxiety and irritability they experience when they stop using," she says.
What are some of the signs that someone is abusing opioids? "People fighting addiction will often show these kinds of behaviors: missing medication bottles, contacting multiple doctors for refills, agitation until they can take their medication, needing money for unclear reasons, exhibiting risky sexual behavior or even wearing long sleeves to cover track marks," Petrauskas says. Symptoms you might notice are slurred speech, glazed eyes, withdrawal or malaise.
"People have a love affair with the feeling they have on opioids. It can destroy lives. Opioid addiction affects the part of the brain that controls judgement. It can be difficult to for someone you care about to come for help on their own," Petrauskas  says. "Work with your medical provider and be honest about your concerns so the doctor can assess the situation, especially if the drug has been prescribed, and recommend the safest treatment for pain. Opioid addiction is a chronic disease that requires diagnosis and management with counseling, behavior therapies and sometimes medication-assisted treatment for drugs like heroin with Methadone, Buprenorphine or XR-Naltrexone. Appropriate therapy is available, whether the person who is addicted is using a prescribed drug or a street drug."
Treatment can be tailored to meet your loved one's individual needs with group meetings, individual counseling, family therapy or a combination of approaches.
If you or someone you love is struggling with substance abuse, click here if you live in Wisconsin. If you live in Illinois, click here.
Related Posts
Comments
About the Author
Bonnie Farber, health enews contributor, is a communications professional in the Public Affairs and Marketing Operations Department at Advocate Health Care and Aurora Health Care. Her experience includes integrated product marketing in the biotechnology field, strategic communications at American Family Insurance and UW Credit Union, and marketing communications consulting for non-profit organizations in Wisconsin and Minnesota. She holds a degree in History from University of Wisconsin-Madison and enjoys playing music in a Brazilian percussion band and volunteering for a listener-sponsored radio station in her free time.