Can opioid addiction be cured?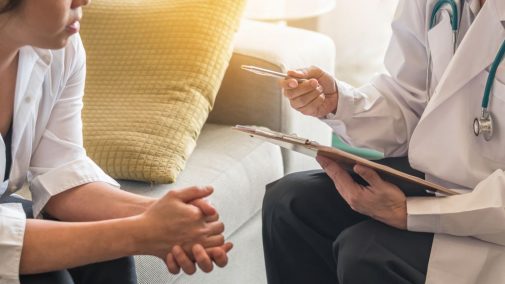 In Wendy Williams' moving admission this year that she lives in a sober house while battling a cocaine addiction, the talk show host credits her newfound sobriety to God and a 24-hour coaching regimen.
Unfortunately, people with opioid addictions may not find the same results using abstinence-based therapies, alone, says Dr. Ronald Lawton, an emergency medicine physician at Advocate South Suburban Hospital, in Hazel Crest, Ill.
"Abstinence-based therapies, including Twelve Step programs, generally do not work for people with Opioid Use Disorder (OUD)," Dr. Lawton says, adding that only an estimated five percent of people with OUD successfully achieve one-year sobriety through abstinence treatment programs, alone.
Opioids, which come in the form of prescribed painkillers as well as illicit drugs like heroine, are behind the leading cause of accidental death in the U.S. Today, drug overdoses claim the lives of more men and women than car accidents.
Yet there is a brighter side.
Dr. Lawton and his specially-trained emergency physician colleagues administer Medication Assisted Treatments (MAT) that relieve the physical pain of drug withdrawal and offer OUD patients a better chance for sobriety.
"Opioids are so physically addictive," Dr. Lawton explains. "People with OUD may say they won't use the drug any more, but the likelihood of them sticking to that resolve is slim-to-none without MAT, no matter how much they want to quit."
MAT makes quitting a real possibility by using the FDA-approved medications Methadone, Buprenorphine and XR-Naltrexone to effectively prevent withdrawal symptoms, relieve or reduce drug cravings and block the effects of taking opioids. These medications help he patient feel "normal" as the patient completes the stages of drug withdrawal or is gradually weaned from the drug. As a result, patients can focus on addressing factors that often stand in the way of sobriety –counselling needs, employment and housing, instead of the physically-challenging aspects of quitting.
"The odds of reaching one-year sobriety are many times higher when people with OUD use MAT as part of a multi-faceted approach to treatment," Dr. Lawton says.
Dr. Lawton says most of his patients start MAT after seeking emergency medical treatment for withdrawal symptoms. However, patients needing medical treatment for overdosing are also eligible to start MAT. The only requirement is that the patient enroll in a formal treatment program.
"It doesn't matter why they come to seek help. What matters is they get help and are released to a program where they can find help and are physically fit to accept that help," he says.
Advocate South Suburban Hospital recently entered a partnership with the South Suburban Council to provide seamless recovery care for people struggling with OUD. Patients receiving MAT in the Emergency Room are automatically referred to the South Suburban Council for follow-up medical care and longer-term treatment.
Related Posts
Comments
About the Author
Cassie Richardson, health enews contributor, is regional coordinator on Advocate Aurora Health's Public Affairs team. She has more than 10 years of experience in health care communications, marketing, media and public relations. Cassie is a fan of musical theater and movies. When she's not spreading the word about health and wellness advancements, she enjoys writing fiction.