How to plan for a healthy pregnancy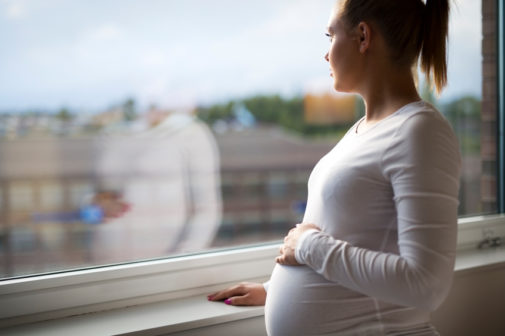 October is Pregnancy and Infant Loss Awareness Month, which commemorates those who suffered a miscarriage, stillbirth or infant death. It's also a time to honor all babies who are no longer with us.
Stillbirth is the death of a baby before or during delivery at 20 weeks or later, while a miscarriage is the loss of a baby before the 20th week of pregnancy. Each year, approximately 24,000 babies are stillborn in the United States.
The most common causes of stillbirths include:
High blood pressure, chronic hypertension and preeclampsia, very high blood pressure during pregnancy, can lead to placental problems and stillbirth
Birth defects either genetic or structural – involving body parts – birth defects
Infections in the fetus or placenta more commonly lead to death before week 24
Late or no prenatal care can make it difficult to find and treat issues that may put a patient at a higher risk for stillbirth.
Couples planning to start a family should schedule a preconception check with a doctor to plan for a healthy pregnancy. This visit is a form of preventive medicine for both the mom-to-be and baby. Women who have health issues such as obesity, high blood pressure or diabetes should especially speak with their doctors to create a care plan that would give them an optimal pregnancy.
"Factors that increase a mother's risk of stillbirth are congenital and genetic disorders, hypertensive disease, smoking, alcohol or illicit substance abuse," says Dr. Thomas Iannucci, physician chair of the department of obstetrics and gynecology at Advocate Lutheran General Hospital in Park Ridge, Ill.. "In some cases of stillbirth, the cause of death is unknown, or there is more than one cause."
Advocate Health Care implemented a standardized bereavement program across all sites, including Lutheran General Hospital, for perinatal and pediatric deaths that is reflective of the bereavement standards of care developed by the bereavement council. The interdisciplinary team cares for a higher number of at-risk mothers and babies, and for that reason, sees a slightly higher number of deaths each year when compared to lower risk hospitals.
Danielle Penman, bereavement coordinator at Lutheran General Hospital, works with families mourning the loss of their baby.
"There is no greater pain than the loss of a child," Penman says. "We have an equal need to care for families who are going through the death of their baby as we do of those who are celebrating their baby's life. Recently, Lutheran was been blessed with two wonderful partnerships that provided our hospital with a CuddleCot and Jane's Room."
The CuddleCot system helps preserve the body of a deceased newborn for up to several days so that the family has time to grieve and say goodbye in the privacy of their hospital room. The donation was made by Emily and Ryan in July 2019, honoring the birth of their first child, a baby girl named Charlie, who was born unresponsive in 2012.
The Jane's Room was donated by Bob and Berkley Wellstein through the Jane Wellstein Foundation in September 2019. The Jane's Room provides a private waiting room for parents and families who experience a loss or hardship while in the hospital. The private room for grieving families is separate from those celebrating the joyous birth of their newborn.
"To reduce the risk of stillbirth, if a woman notices a significant decrease in fetal activity in the last two to three months of pregnancy, she should contact her physician," Dr. Iannucci says. "Most importantly, women should be vigilant with all prenatal visits.
Related Posts
Comments
About the Author
Neda Veselinovic, health enews contributor, is a public affairs coordinator at Advocate Lutheran General Hospital. She has more than five years of public relations experience and most recently worked with clients in the travel and hospitality industries. She prefers to spend her time with a cup of coffee and a good read and always welcomes book recommendations.