This is why a little more optimism might help you live longer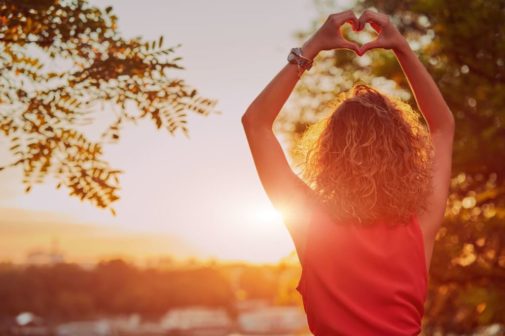 Sound mind, sound body. That's been an adage for years. Now, a new study shows those words might be truer than ever, especially when it comes to heart health.
New findings published in JAMA Network Open show that optimistic people are 35% less likely to have a heart attack, stroke or chest pain. The study also suggests that a positive mentality free from negative thoughts is a preventative health measure that could help people rehab from cardiac events and even extend your life expectancy.
More than 200,000 people took part in 15 separate studies, which measured the participants' optimism and pessimism. They were all presented with a set of statements and were asked if they expected the best, the worst or something in between.
Accounting for their personal health and behavioral characteristics, the study found that not only do optimists have healthier hearts, they also have a 14% lower risk for early death than the most pessimistic people.
Having a positive attitude has long been associated with a positive lifestyle and benefits that extend into school, work and relationships. This new information could add new ways to protect against heart diseases and help those who've had a cardiac event return to full health faster.
"Optimism is more than a 'glass half full' mentality. It also appears to be a behavioral pathway of enhanced coping skills, of setting goals and solving problems," says Dr. Jeffery Lauzon, cardiac psychologist at Aurora Health Care. "This research suggests that techniques to replace pessimism with optimism extends beyond mental health and into cardiac rehabilitation programs."
Optimism and pessimism can be measured, and new behaviors can easily change these outlooks. Taken together, Dr. Lauzon says that the cardiovascular and psychological benefits of optimism make it an attractive area of research in the field of behavioral cardiology.
"During difficult times, we struggle to find control. However, we can control our own thoughts and behaviors," says Dr. Lauzon. "Being optimistic gives us resiliency in the face of stress, and changes how we think and respond to heart health and overall wellness."
Curious about your heart health? Take a quick, free assessment by clicking here.
Related Posts
Comments
About the Author
Matt Queen, health enews contributor, is a communication coordinator at Aurora Health Care in Milwaukee. He is a former TV sports anchor and journalist with extensive public relations experience across the health care spectrum. Outside of work, Matt enjoys watching sports (of course), cooking, gardening, golfing and spending time with his wife and two young children.