Can a handful of these help prevent weight gain?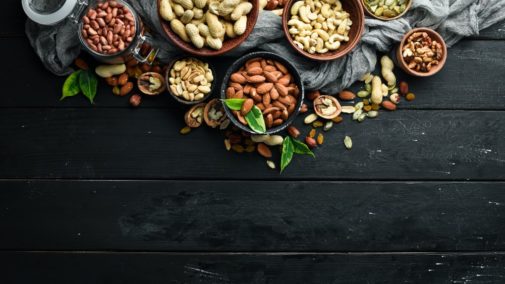 It's 3 p.m. and the post-lunch snack cravings hit. Instead of reaching for something you might regret later, consider grabbing a handful of almonds, peanuts or pistachios.
Not only are nuts a satisfying snack, but incorporating nuts regularly into your diet may help reduce weight gain.
In a recent study published by BMJ Nutrition, Prevention & Health, researchers followed over 100,000 participants over the course of more than 20 years.  Those participants who ate nuts as a part of their diet had a lower risk of obesity.
The study specifically found a half-ounce serving size of any type of nuts can help reduce weight gain.
"Since nuts are higher in satiety value and protein content, this leaves individuals feeling full longer," states Madhu Jain, a clinical dietitian at Advocate Lutheran General Hospital in Park Ridge, Ill.  When individuals are full, they are unlikely to reach out for unhealthy junk foods.
Nuts are an excellent source of protein, fats and fibers, Jain says. The type of fat found in nuts is monounsaturated, which is ideal for the heart and can improve cholesterol levels and relax blood vessels.
One handful or a quarter cup of nuts each day is recommended. You can estimate an appropriate amount of nuts by using a closed fist when reaching for a handful. Another great way to incorporate nuts into your diet includes adding them to yogurt, oatmeal or salads.
If you prefer to not eat whole nuts, Jain explains nut butters can also give the same benefits. Look for nut butters that have no added salts or sweeteners.
Are you trying to watch your weight? Learn more about your healthy weight range. Take a free, quick online assessment by clicking here.
Related Posts
Comments
About the Author
Liz Schoenung, health enews contributor, is an integrated marketing manager at Advocate Health Care and Aurora Health Care. She earned her bachelor's degree in Corporate Communication from Marquette University.  Outside of work, Liz has a goal of visiting all U.S. national parks.