Making questionable choices? This may be to blame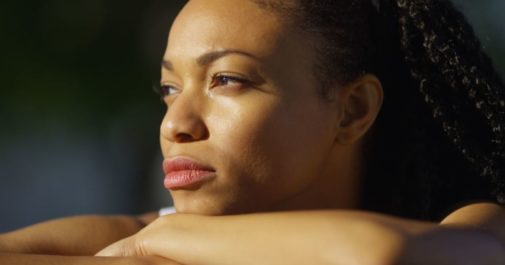 Have you ever noticed it's hard to think clearly when you're stressed out?
When we have multiple options in front of us or must choose between items, activities or situations where each choice presents both positive and negative components, deciding can be overwhelming. When we're under chronic stress – experiencing stress for prolonged periods of time – making those decisions can prove even more challenging.
"We all have made bad decisions or seen our friends or family make poor choices during times of stress," says Dr. Smriti Wagle, a neurologist at Advocate Lutheran General Hospital in Park Ridge, Ill.
Despite our best efforts, stress is an inevitable part of life, as is making decisions. When the two collide, it has the potential to alter the choices we make.
An experiment helped highlight this effect. MIT neuroscientists examined mice and rats running through a maze towards chocolate milk prior to and after being exposed to short periods of stress for two weeks. In both cases, rodents had to choose between running through a brightly lit maze (which they don't like) to get to highly concentrated chocolate milk (which they like) or running through a dimly lit maze (which they like) to get to less concentrated chocolate milk. Results showed that chronic stress significantly impacted the route they chose to run.
Researchers found that prior to experiencing stress, the rodents chose to run through the maze with the dimmer light and weaker chocolate milk about 50% of the time. As researchers increased the concentration of the chocolate milk on the route, the mice and rats increasingly chose that option.
However, after the mice and rats were exposed to stress, they chose the maze with bright light and higher concentrated chocolate milk, even after the concentration of the milk had been raised in the side with the dimmer light.
When the mice were under stress, they chose to engage in riskier situations where they believed the payoff was larger. Will humans do the same?
Science isn't sure yet. Dr. Wagle is not surprised by findings, but says they need to be replicated in humans before any conclusions about human behavior can be drawn.
"As this was a basic science experiment that used rats as subjects, applying these findings to human beings is not always accurate. The findings would need to be replicated in people before we can assume the same conclusions apply," she says.
While it's unknown how humans will respond in an experiment like the one done at MIT, we know for sure that Americans are reporting higher rates of stress than ever before and that stress is capable of impacting all areas of life.
The American Psychological Association conducts the Stress in America survey every year to understand how Americans are experiencing and managing stress. They've found that many people do not speak with their health care provider about how to manage stress, despite high levels of stress reported in America.
Leaving chronic stress unchecked can lead to a host of problems, including our ability to make decisions. It's important to talk with your health care provider about stress and any symptoms such as headaches, difficulty sleeping, low energy, upset stomach or chest pain and rapid heartbeat associated with anxiety that you're experiencing.
Dr. Wagle's Tips for Managing Stress
Identify when you're feeling stressed. Dr. Wagle says everyone experiences stress in a different way, and the first step towards managing stress is to identify when you become anxious and how you cope with those feelings. "Do you overeat? Do you drink too much? Do you lash out at others? Do you withdraw? Once you have identified your triggers and your responses, then you can determine if you are acting in healthy ways to cope with your feelings, and if not, you can take the appropriate steps to make a positive change."
Avoid making major life decisions during stressful times. Dr. Wagle suggests planning ahead as much as possible so you don't need to make any last-minute choices while under stress and think through big decisions ahead of time. If you must make a choice while stressed, try to enlist the help of a trusted friend or family member to act as a sounding board.
Allow time to relax and decompress. Even though our to-do lists are growing, it's important to take time to slow down and recharge every day. A simple meditation, short walk or deeply breathing for a few minutes can have long-lasting benefits.
Related Posts
Comments
About the Author
health enews staff is a group of experienced writers from our Advocate Aurora Health sites, which also includes freelance or intern writers.