Spoiler Alert: That fruit juice may contain no fruit at all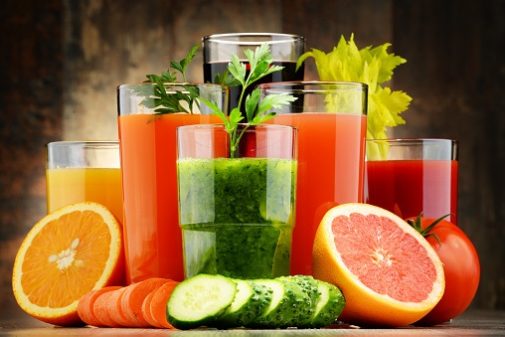 $1.4 billion.
That's how much money was spent on sweetened drinks (fruit drinks, flavored waters and drink mixes) for kids in 2018, according to a recent report from the University of Connecticut Rudd Center for Food Policy and Obesity.
Another astounding number? Around 85% of those sweetened drinks displayed images of fruit on packaging, but only about 35% of the drinks contained any juice at all.
Study author Maria Romo-Palafox says "you shouldn't have to be a nutritionist to figure out whether or not a product is healthy for your child."
"Parents need to be aware of the report's findings, including that 33% of all children's drinks included in this report contained at least 16 grams of sugar in each serving," says Dr. Helen Arkema, a pediatrician with Advocate Children's Medical Group. "This is more than half of the total amount of sugars a child should consume in an entire day."
She also recommends parents look for containers that are appropriately sized for toddlers, such as 4 ounces a day for toddlers 1-3 years of age.
The researchers recommend manufacturers clearly indicate on the product packaging if there are added sugars and low-calorie sweeteners in the drinks as well as the juice concentration. And they recommend drinks with added sugars and sweeteners should not be directly advertised to children.
Related Posts
Comments
About the Author
Holly Brenza, health enews contributor, is the public affairs coordinator at Advocate Children's Hospital. She is a graduate of the University of Illinois at Chicago. In her free time, Holly enjoys reading, watching the White Sox and Blackhawks, playing with her dog, Bear and running her cats' Instagram account, @strangefurthings.