How story time helps the tiniest babies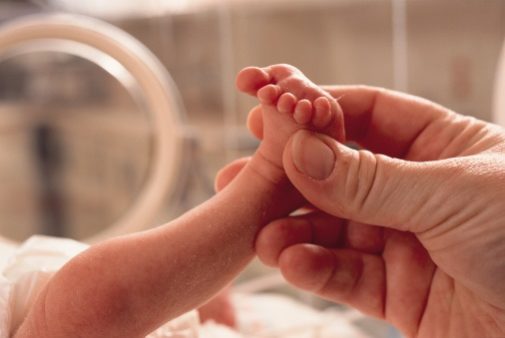 When a premature baby is born and whisked away to the Neonatal Intensive Care Unit, it's a critical time in their lives, especially when it comes to their development and creating a strong connection with their parents.
Sometimes, these babies and their parents are facing a stay of several weeks to several months. One of the best ways parents can bond with their baby and bolster their learning skills is to look in a book.
"Preterm infants who are not exposed to language while in the NICU have lower language performance at age 2," says Dr. Sarah McAndrew, a neonatologist at Aurora Health Care.
Babies start learning language right away and need to know what language sounds like before they can learn how to speak. Reading to them stimulates their brains, surrounds them with different words and speech and builds background knowledge that will help them turn the page starting from day one.
Reading to babies in the NICU can also help parents develop the same feelings of intimacy that parents of healthy newborns cultivate in the days and weeks after a baby's birth. Reading also creates a sense of normalcy during an emotionally difficult time, especially for first-time parents. For mothers, reading to their newborn has been shown to reduce maternal depression and stress.
"Reading to babies while in the NICU helps with parental bonding and attachment. Even more, parents who read to their hospitalized babies are three times as likely to continue at home," says Dr. McAndrew.
Parents are encouraged to read to their baby at least once a day. What they read can be anything from their favorite childhood books to nursery rhymes or even the newspaper.
What's important are the emotional and intellectual connections they're creating and that they're setting up their child with the language skills they need to grow and develop.
"It's never too early to start reading to your baby. The more words a baby is exposed to, the better prepared that baby is to start talking and, eventually, reading independently," says Dr. McAndrew.
Related Posts
Comments
About the Author
Matt Queen, health enews contributor, is a communication coordinator at Aurora Health Care in Milwaukee. He is a former TV sports anchor and journalist with extensive public relations experience across the health care spectrum. Outside of work, Matt enjoys watching sports (of course), cooking, gardening, golfing and spending time with his wife and two young children.