Hate vegetables? It could be in your genes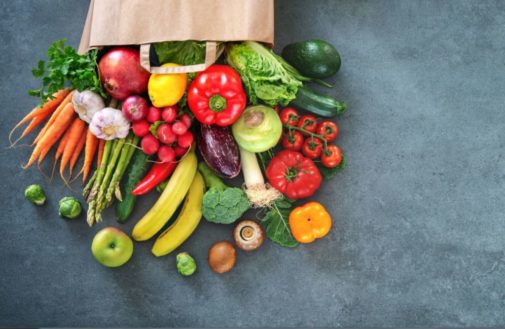 As a kid, it's very likely that you heard this at the dinner table:
Finish your vegetables.
Veggies are a mixed bag. Some people love them, others hate them. But why? Is there a scientific reason why some of us don't like to eat our veggies?
Turns out there is. Research presented to the American Heart Association showed that people with a certain gene are two and a half times more likely to eat fewer vegetables that people who don't have the gene.
People with this gene are known as "super tasters." Our taste buds have receptors on them. Super tasters have a certain receptor that is more sensitive to bitter flavors some plants develop to keep animals from eating them.
"This bitterness is why some people don't like the taste of vegetables like broccoli, cauliflower and kale," says Heather Klug, registered dietitian at Aurora Health Care.
Eating veggies is vital to keeping us healthy. They are naturally low in fat and calories and have no cholesterol. They help us manage our weight and are packed with vitamins and nutrients that reduce the risk of many chronic diseases.
If you're struggling to stomach the taste of vegetables, you don't need to deep-fry or douse them in sauce to make them taste better. Heather recommends these simple and easy cooking tips that will please the pickiest eater and make veggie time delicious for every diner:
Roast vegetables to caramelize them and bring out their natural sweetness
Pair veggies with something sweet, such as a small amount of sugar, honey or maple syrup
Sauté vegetables in olive oil, sesame oil, peanut oil or even a small amount of butter
Balance out the bitterness with something salty or sour like low-sodium soy sauce, vinegar, lemon juice or grated Parmesan cheese
"Vegetables are key to a balanced diet and a healthy lifestyle. The benefits are truly endless," says Klug.
Are you trying to watch your weight? Take a free online assessment to learn more about your healthy weight range by clicking here.
Related Posts
Comments
About the Author
Matt Queen, health enews contributor, is a communication coordinator at Aurora Health Care in Milwaukee. He is a former TV sports anchor and journalist with extensive public relations experience across the health care spectrum. Outside of work, Matt enjoys watching sports (of course), cooking, gardening, golfing and spending time with his wife and two young children.